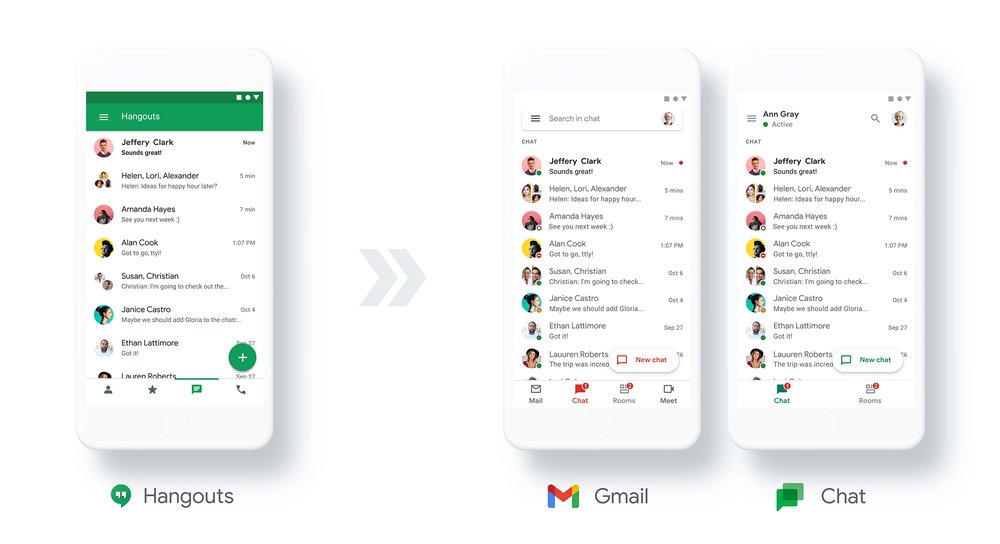 On October 15 (local time), Google announced that it will make Google Workspace, which is mainly provided to business users, and Chat within the existing G Suite, available to all users for free by the second half of 2021. In the case of the existing Hangouts, the service will be terminated when the transition to Chat in late 2021.
The original plan was to end the transition to chat by the end of 2020. But this was also postponed. The specific reason for the postponement was not mentioned, but in addition to overlapping with the change of G Suite to Google Workspace, it is seen as the purpose of mitigating the increase in manager burden due to the Corona 19 disaster.
From early 2021, all users can choose to switch to Chat, and until the second quarter of 2021, it will be available in parallel with Hangouts. But by the second half of 2021, all users will have to switch to Chat and it will completely replace Hangouts. Of course, contacts and conversation content can also be converted to chat.
Google's messaging-related services are not without a sense of confusion, such as Chat, Meet, and Duo, but it is likely to be organized in the future according to the announcement of Google Workspace. Related information can be found here .