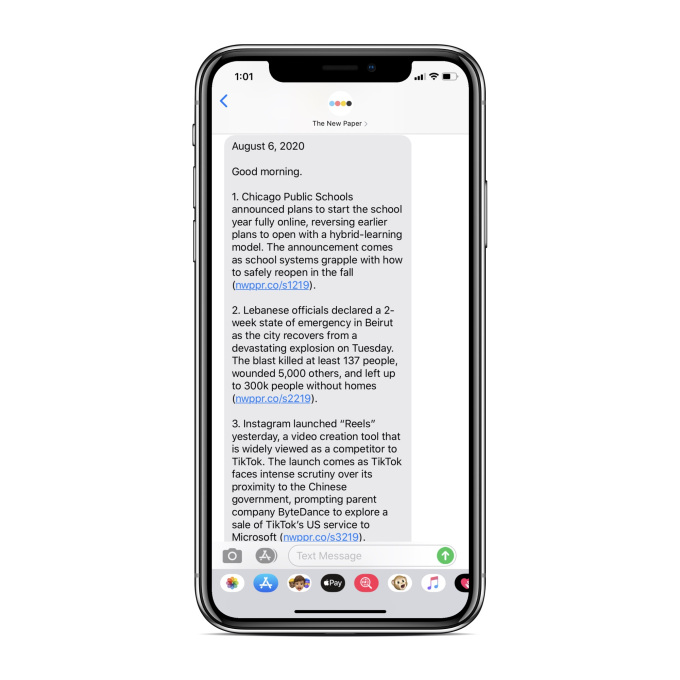 The New Paper is a service that sends a digest of high-profile articles by text message every day.
The reason why this Indianapolis-based startup started messaging service is taking into account the fact that there are a lot of e-mails pouring out every day and the stress is enormous, and the environment that spam and e-commerce advertisement e-mails are pouring out. The message is simpler, cleaner, more convenient and familiar.
Not only does New Paper deliver text messages, but because it is a paid service, it must deliver valuable information. At the end of the weekly free trial period, you will be charged a monthly fee of $5, but it already has more than 7,000 paid subscribers.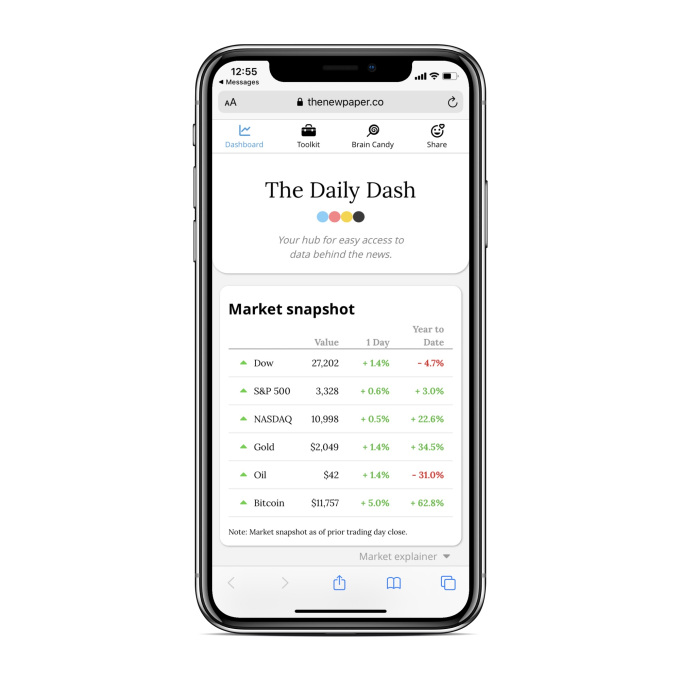 Currently, Digest publishes 6 articles. There is a link by publisher, and a link to The Daily Dash that provides a variety of information such as stock price trends and corona 19 infection status is also provided.
This service puts the truth first. It is to provide readers with a common truth that everyone can agree on even if they have different opinions. Of course, it should be taken into account that the truth doesn't move people's minds, but it can be useful to provide links to comprehensive news every day. The company is currently writing digest articles, but most of the ranking and sorting changes in the future will be handled by algorithms, and other channels such as email and voice are also being expanded. Related information can be found here .