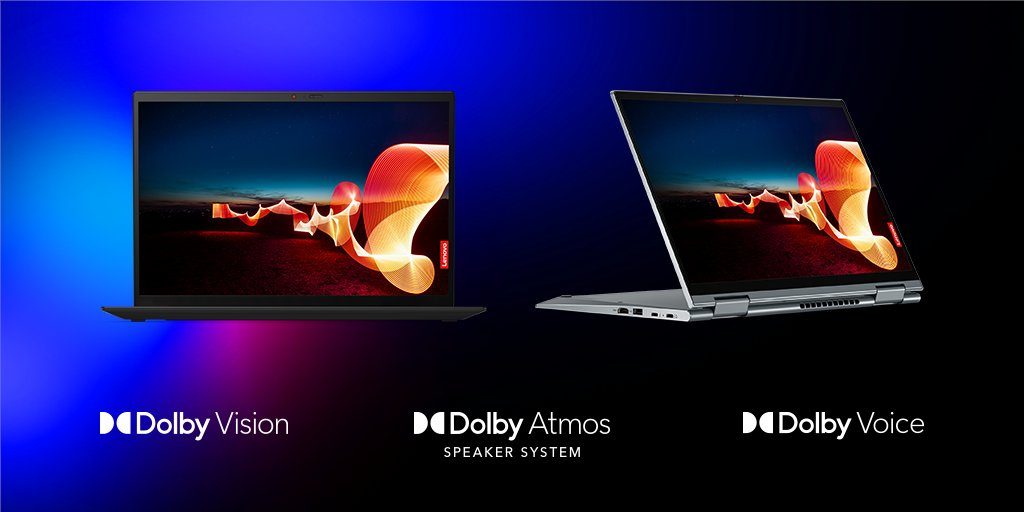 Dolby announced Dolby Voice for PC, a technology that improves call quality by optimizing microphones and speakers installed in laptops. The technology itself, called Dolby Voice, was already for TV, but it's easy to understand if you think you've changed it to a laptop version.
In Dolby Voice for PC, the built-in microphone of the notebook removes background noise and echo, and automatically detects and adjusts the voice, making it easier for the other party to hear the speaker's voice. A microphone and software support are required, but if the call supports stereo audio, Dolby Voice for PC can separate the speaker's nails from multi-to-call and deliver clearer and more natural sound.
In addition, Dolby Voice for PC improves the accuracy of voice assistant command recognition for processing microphone input. The first PCs equipped with this technology are the Lenovo ThinkPad X1 Carbon and the Yoga series. All of these products are models released during CES 2021. These two series are also equipped with Dolby Vision HDR and Dolby Atmos-enabled speakers, which can help not only work remotely, but also enjoy streaming services during breaks. Related information can be found here .