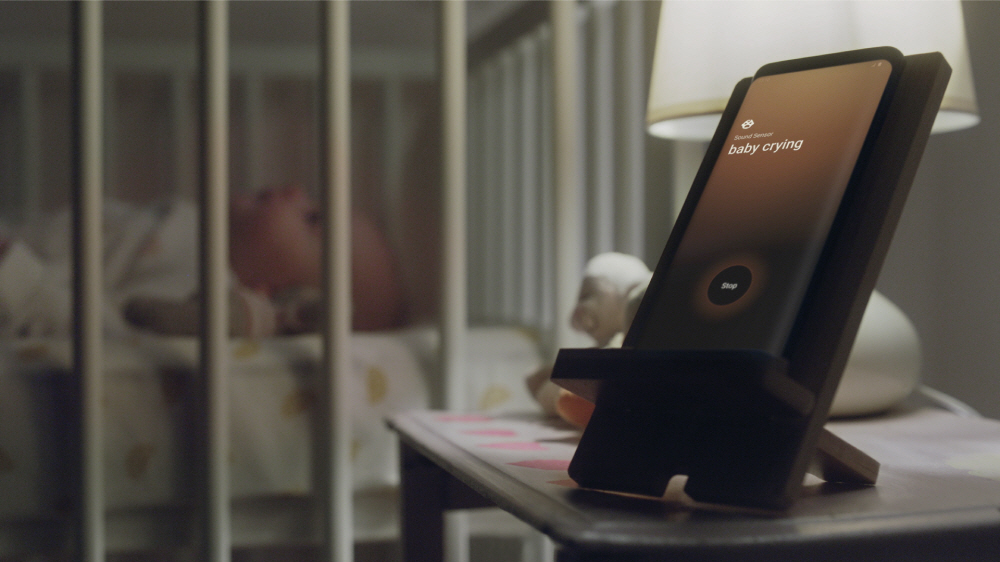 With the spread of smartphones, a big problem is the garbage of 50 million tons of electronic parts per year. Each manufacturer is devising such things as using recycled materials or designing the terminal itself to be easy to recycle. Meanwhile, Samsung Electronics announced the Galaxy Upcycling at Home, which is used for other purposes rather than disassembling and recycling the handset during CES 2021.
Galaxy Upcycling itself was announced in 2017. At the time, the user community focused on how to use smartphones together with users, but this Galaxy Upcycling At Home is Samsung Electronics itself providing software updates and taking a more practical approach than ever.
For example, it is proposing several methods, such as putting a previous smartphone next to a baby and using it as a baby monitor that notifies when it detects a crying sound, or using a smartphone sensor to turn on a light in connection with a smart home device when the surroundings are dark. .
There may already be consumers who have reused old devices in similar ways, such as reading terminals used in bed, searching recipes in the kitchen, or using extension phones at home. However, few manufacturers have suggested such a method. In fact, it wasn't revealed when these features would be released, but it's certainly a pragmatic upcycling approach. Related information can be found here .
Samsung Electronics also introduced a robot called Bot Handy that helps with housework. It looks like a robot cleaner Rumba is equipped with a vertical air cleaner and a robot arm is on the left. The bot handyman decides which part of the dish to hold by AI judges the dishes accumulated in the sink and transfers it to the dishwasher. You can also put dirty laundry in a basket, carry groceries to the table, fill a glass with wine, or decorate a cup with flowers. It is also possible to deliver a cup to a human using three flat fingers.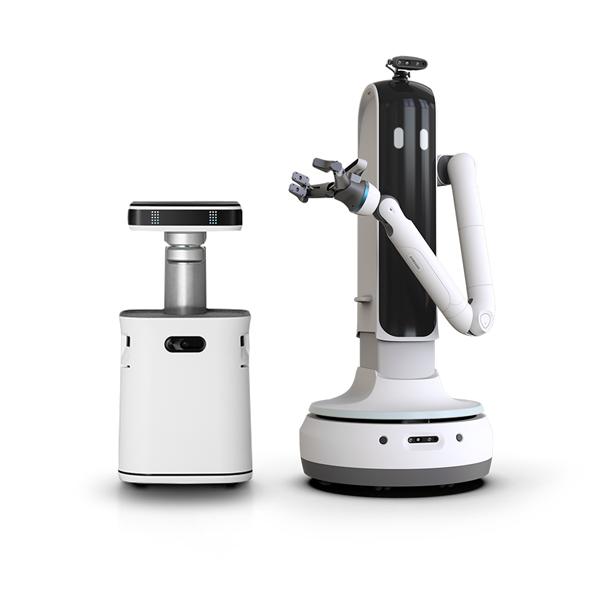 The AI determines the weight as well as the size and shape of the object that the Bot Handy is trying to grab. Object material can also be identified. In this way, things that can be moved to a designated storage location, such as holding or separating them with appropriate force.
In addition, Samsung Electronics plans to expand the field in the future, such as creating a bot series such as JetBot 90 AI +, a robot vacuum cleaner, and Bot Care, a personal robot with a display mounted on the head.
Bot Care and Bot Handy are AI home robots that Samsung Electronics introduced in accordance with the theme proposed by Samsung Electronics under the slogan (Better Living: AI in Daily Life) during CES 2021.
In addition to these two models, Samsung Electronics also announced the JetBot 90 AI+, an AI-equipped robot cleaner to be released in the US in the first half of this year. Compared to the existing robot vacuum cleaner, it features a rider and a 3D sensor. Room mapping and object recognition are also performed. It can also be used as a home monitoring device by using the mounted camera.
Meanwhile, after acquiring Harman, Samsung Electronics, which is also prominent in the automotive technology field, is drawing attention by introducing the Digital Cockpit 2021, which implements the interior of the vehicle required after 2021.
In terms of how to use the moving space of a car comfortably and without wasting travel time, several large displays are arranged from the viewpoint of using the vehicle as a living space. The characteristic thing is the horizontal display on the dashboard. It is a speedometer and a side mirror display while driving while holding the steering wheel. When it is in autonomous driving state, the steering wheel is retracted and the display is raised. The sub-display area, which had been hidden so far, is enlarged and can be used as a car theater or computer.
The display located on the center console displays vital signs captured by the Galaxy Watch or the camera in the handle. It serves to quickly detect and inform drivers of stress such as drowsiness or fatigue. In addition, the rear seat also has a large display, and it can be used as a workspace by connecting to a tablet or smartphone on a withdrawal table.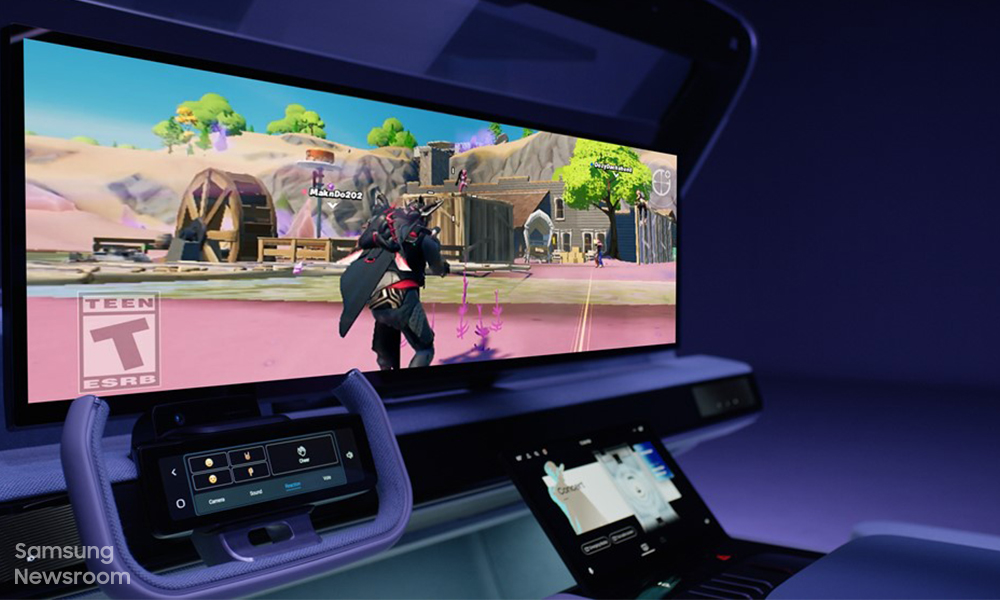 Externally, it is equipped with Samsung Electronics 360-degree cameras on the front, rear, left and right, so it can accurately recognize the surrounding situation and ensure safety. It is also possible to display a message to guide people who want to cross the street. Related information can be found here .