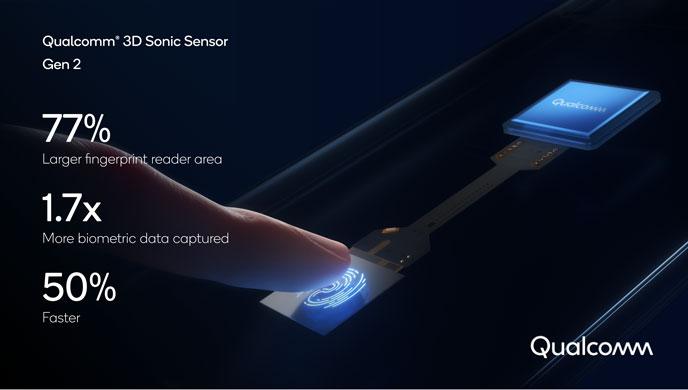 Qualcomm announced the second generation of ultrasonic screen fingerprint sensor (Qualcomm 3D Sonic Sensor Gen 2).
Qualcomm's 2nd generation 3D sonic sensor is characterized by 50% faster authentication compared to the 1st generation installed in Samsung Electronics' Galaxy S series, and an authentication area of 8×8mm, which is 77% larger than the existing 4×9mm. Accordingly, it is possible to acquire 1.7 times more fingerprint information than before, so that the smartphone can be unlocked quickly and stably.
This ultrasonic screen fingerprint sensor also features higher security than optics in order to discriminate fingerprints in 3D rather than 2D. In addition, since the part where the finger is placed does not emit light during authentication, there is no glare even when used at night. Smartphones equipped with this fingerprint sensor are expected to appear in early 2021. Related information can be found here .