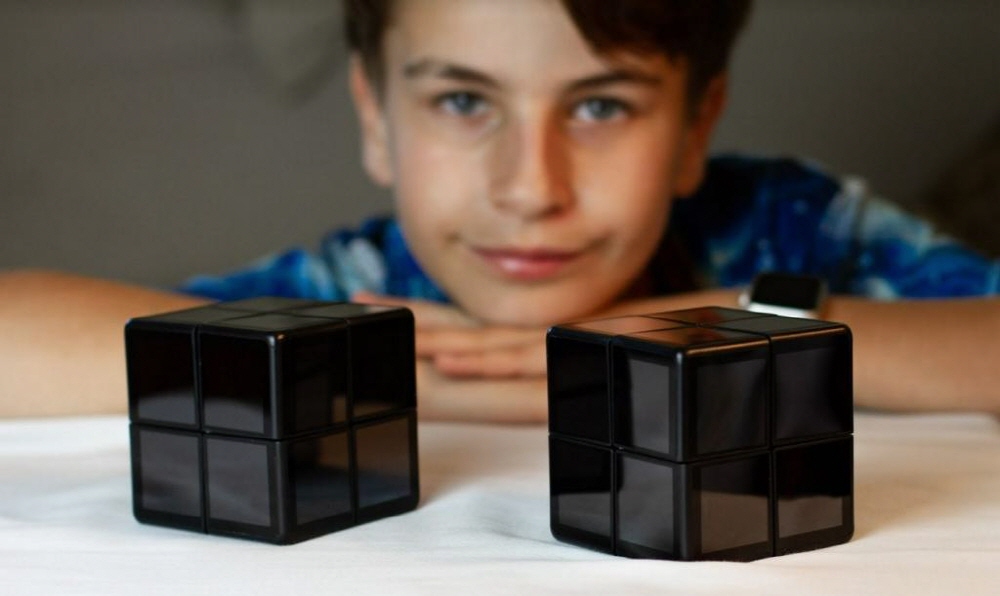 WOWCube is a 4×4 size magic cube-style toy in which 8 blocks each have a CPU and accelerometer built in, and a module equipped with a high-resolution display on 3 sides is magnetically merged. You can operate 24 screens in total, and if you rotate, tilt and shake the cube rather than taps or buttons, the colors match, and you can enjoy the three-dimensional breakdown of mazes and blocks.
Of course, since it sticks to the magnet, it can be easily separated or merged. It is 76mm in size and weighs 300g. The built-in 4,320mAh lithium-ion battery can be used continuously for up to 8 hours when charged.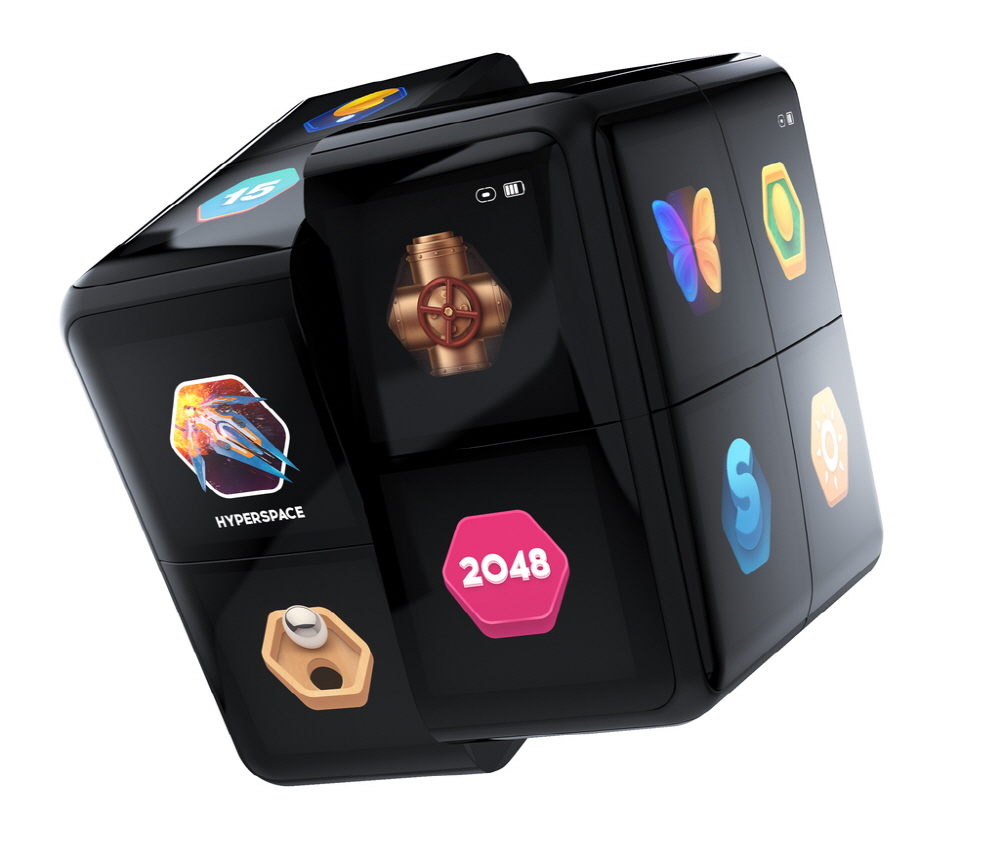 The game can be downloaded as an app for smartphones and updated using Bluetooth. You can also develop your own games on your PC. Each display can display weather and message notifications, clocks, stock prices, and the number of social media followers, so you can assume the role of a personal assistant.
Steve Wozniak showed interest in this product at an event (DesTechAZ 2019) and even signed the main unit. Related information can be found here .