During CES 2021, AMD announced a new mobile CPU, the Ryzen 5000 Series Mobile Processor series. This series adopts the same Zen3 architecture as the Ryzen 5000 for desktop PCs. CEO Lisa Su describes it as the most powerful PC processor ever.
The Ryzen 5000 series mobile processors are divided into the previous generation as well as the performance-oriented H series such as games and video editing, and the low-power U series for ultra-small laptops. H series is Ryzen 9 5980HX (8 core, L2 cache 20 MB, 3.3 GHz), Ryzen 9 5980HS 8C (8 core, L2 cache 20 MB, 3 GHz), Ryzen 9 5900HX (8 core, L2 cache 20 MB, 3.3 GHz), Ryzen 9 5900HS 8C (8 core, L2 cache 20MB, 3GHz), Ryzen 7 5800H (8 core, 20MB, 3.2GHz), Ryzen 7 5800HS 8C (8 core, 20MB, 2.8GHz), Ryzen 5 5600H (6 core, 19MB, 3.3GHz) GHz), Ryzen 5 5600HS (6 cores, 19MB, 3GHz).
Then there are 5 types of U series. Among them, the 5700U, 5500U, and 5300UJ three adopt the Zen2 architecture. Ryzen 7 5800U (8 core, 20MB, 1.9GHz), Ryzen 5 5600U (6 core, 19MB, 2.3GHz), Ryzen 7 5700U (8 core, 12MB, 1.8GHz), Ryzen 5 5500U (6 core, 11MB, 2.1GHz) ), Ryzen 3 5300U (4 cores, 6MB, 2.6GHz).
The Ryzen 5000 series for mobile has a higher performance than the Ryzen 4000 series that appeared in 2020. However, it is more modest than the performance improvement seen with the Ryzen 4000 series from the Ryzen 3000 series.
The Ryzen 7 5800U, the top model in the U series, scored 1.23 times higher than the Core i7-1165G7, which adopted Intel's 11th generation Tiger Lake core processor, according to benchmark results conducted by AMD using PC Mark 10, and CG rendering, video encoding, and office It explains that it is ahead of the application operation. AMD describes this model as the fastest productivity in ultra-thin laptops.
The top model, the Ryzen 9 5980HX, outperforms Intel's 10th generation high-end CPU, Core i9-10980HK, with 13% single-thread performance, 35% overall CPU performance, and 19% game physics computation performance. AMD says the model will be featured in the best gaming laptops in 2021.
CEO Lisa Su said more than 150 types of laptops with the Ryzen 5000 series will appear in 2021, and the first models with the Ryzen 5000 series will start on sale in February. Related information can be found here .
With a contract with AMD and Lenovo, it announced that it will sell the Ryzen Threadripper PRO, a workstation CPU that was only installed on the ThinkStation, to consumers from March 2021.
The Ryzen Threadripper Pro, which appeared in 2020, is a CPU for professional workstations aimed at development studios, designers, engineers, and data researchers. The top model, 3995W, has up to 64 cores and 128 threads, supports up to 2TB of 8-channel DDR4-3200, and supports server memory such as RDIMM and LRDIMM. It also includes AMD Pro technology as a security feature.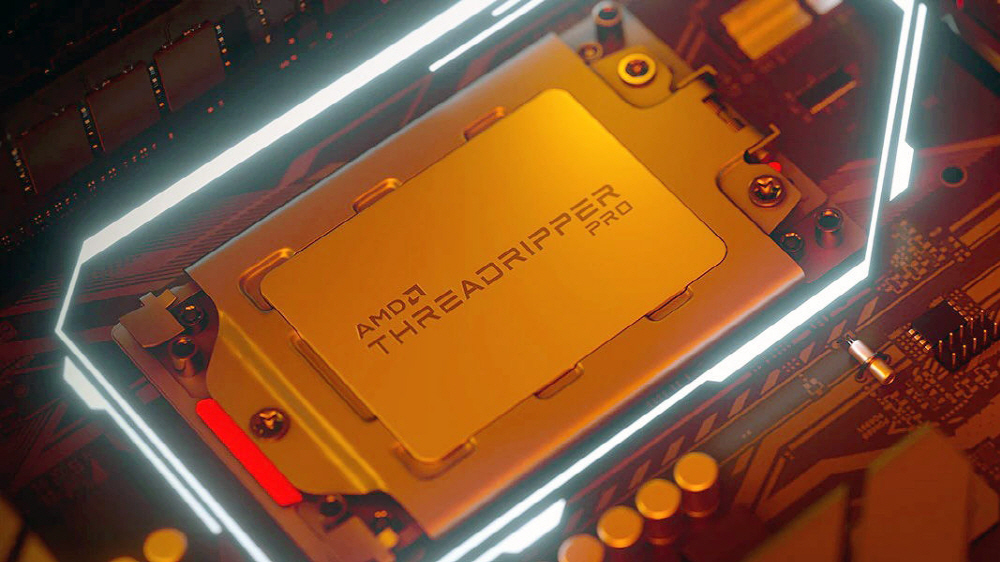 However, due to AMD's exclusive contract with Lenovo, the Ryzen Threadripper Pro was not sold separately, and in order to obtain it, you had to purchase a model equipped with a Ryzen Threadripper Pro such as the ThinkPad P620.
For this product, which had a limited opportunity to purchase so far, AMD announced that it will start direct sales to consumers from March 2021. Therefore, you can purchase the Ryzen Threadripper Pro without purchasing a Lenovo ThinkStation.
According to AMD's announcement, hardware manufacturers are also releasing motherboard models that support Ryzen Threadripper Pro. Supermicro M12SWA-TF, Asus WRX80 Pro WS Sage SE WIFI was announced, and Gigabyte WRX80 SU8 is expected to be released. Related information can be found here .