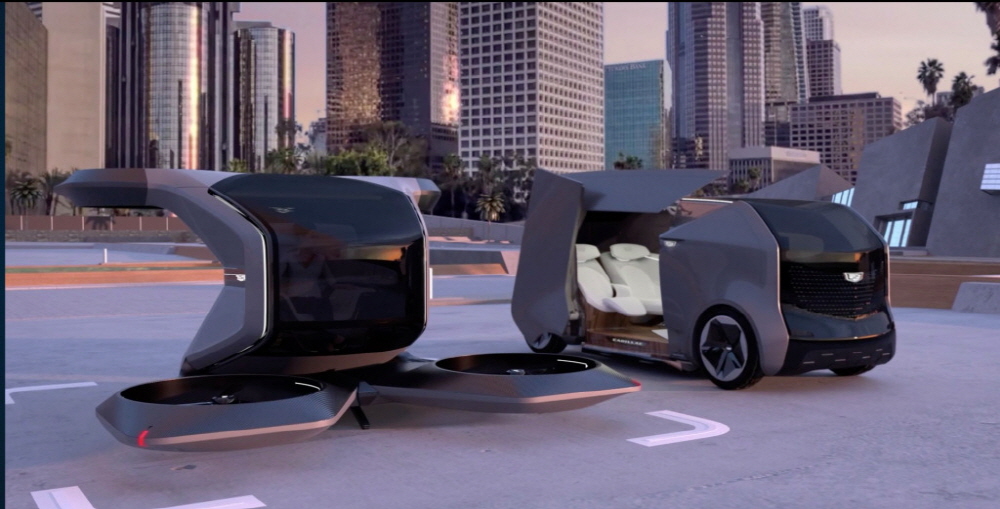 GM unveiled the concept of a Cadillac brand electric vertical takeoff and landing drone on January 12 (local time) in time for CES 2021. If commercialization is actually realized, the owner has designed it as a single passenger that can fly comfortably in the air.
This one-seater eVTOL, which GM unveiled along with autonomous vehicles at its CES 2021 keynote, is also the first vehicle for GM aerial mobility. Of course, it is still a simple concept, and it is unlikely that it will be commercialized. Nevertheless, in that it shows the design and product direction of GM, it shows the possibility as if it proves that it is willing to invest in electric vehicles and autonomous driving technology. Michael Simcoe, General Manager of Global Design at GM, said advances in electric drive technology and autonomous driving technology could make personal air travel possible, and introduced it as a design concept where time is the most important and convenience comes first.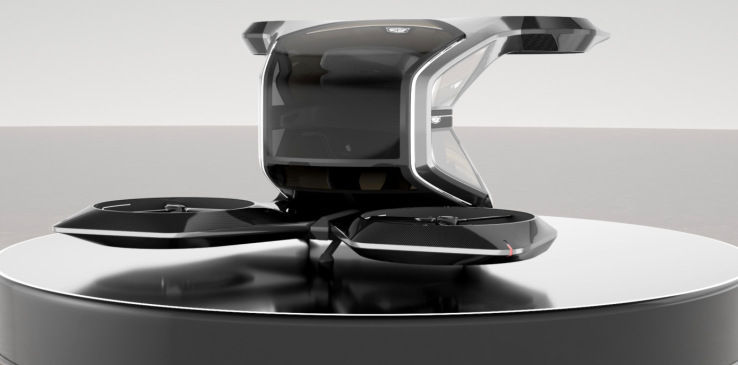 The Cadillac eVTOL concept is equipped with an electric motor that generates 90kWh output and drives four rotors to transport passengers to their destination. It also supports communication between the sky or between the sky and the earth. GM is planning more concepts, including a high-end two-seater aircraft designed for owners and special people.
This concept shows how GM is working on future transportation. Of course, it can be said that autonomous driving technology and connected services are at the center. Related information can be found here .
Meanwhile, GM has also set up a business unit to provide an ecosystem of electric vehicles and connected products to corporate customers, including FedEx. It is part of an effort to invest 27 billion dollars to become a leading electric vehicle company.
This new business, called BrightDrop, starts with two products: an electric van called EV600 with a range of 400 km and a Ford called EP1. Of course, Brightdrop has other products in mind, and it is also developing concepts for medium-distance vehicles and emergency delivery vehicles that can transport multiple EP1s.
In addition to vehicle development, GM is also developing software tools that provide electric vehicle ecosystem systems, and plans to build a dealer network to support sales and services, and to support the installation of charging infrastructure for commercial vehicle customers.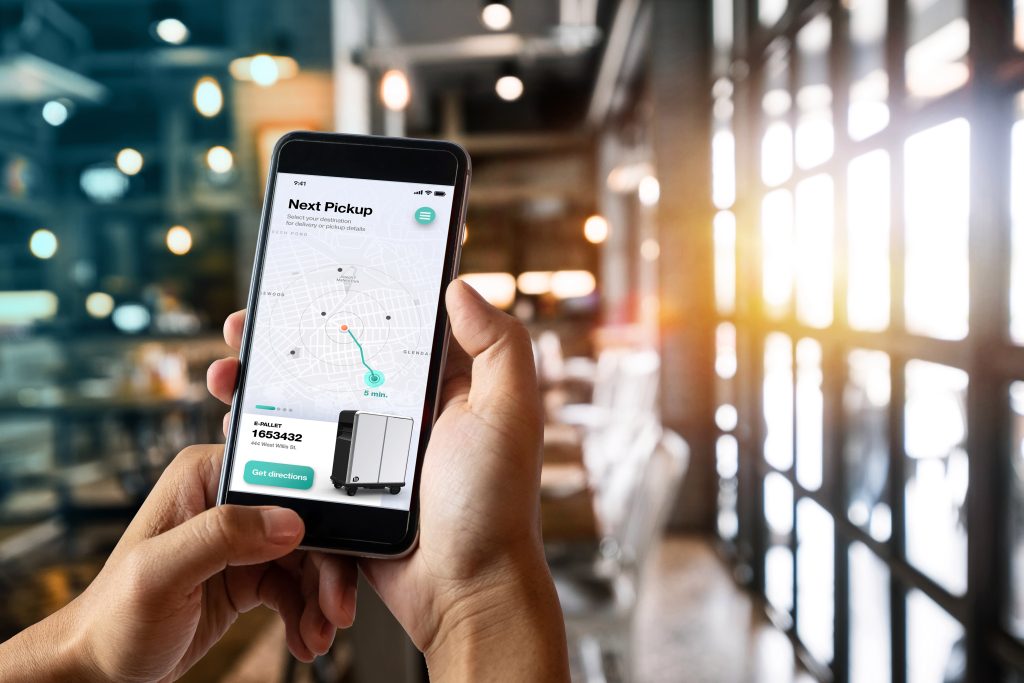 According to GM, a cloud-based software platform that provides access to websites and mobile apps provides users with information to help improve their business, such as optimal transportation routes and fleet management features. Electric vans are equipped with various connected functions designed for vehicle monitoring and management, such as location monitoring, remote battery status check, remote unlocking and locking.
Brightdrop is the result of the GM Global Innovation Team's assessment of consumer demand for online delivery that has worsened due to e-commerce and the spread of Corona 19. From the first mile to the last 1.5m, it will provide an opportunity for companies to move their products and services in a smart and sustainable way by leveraging their expertise in mobile apps, telematics, and fleet management in delivery and logistics demand and challenges. . GM estimates that the parcel delivery, food delivery and reverse logistics market opportunities in the United States will be over $850 billion by 2025. According to the World Economic Forum, demand for last-mile delivery in cities is expected to increase by 78% by 2030, leading to a 36% increase in delivery vehicles in the world's top 100 cities. This will increase the CO2 emissions from delivery by more than 30%.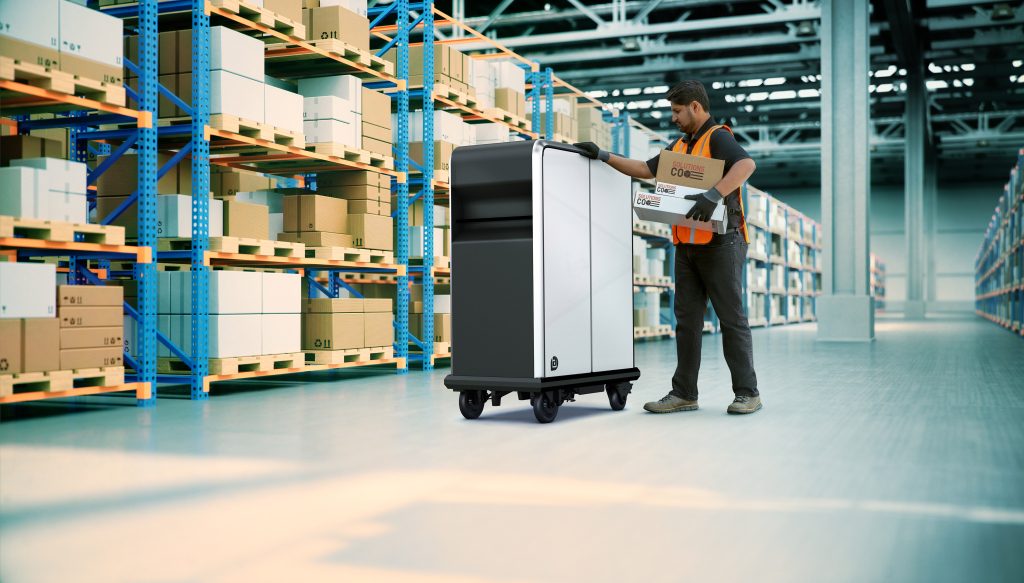 EP1 is an electric assist vehicle developed for short-distance freight transport. It can be used for multiple round trips from warehouses to delivery and vans, and is expected to launch in early 2021. The built-in electric hub motor allows it to travel at 4.8km/h, and the speed can be adjusted according to the speed the operator is walking at the push of a button.
According to GM, the EP1 is designed to work in tight spaces and has a 650-liter cargo space that can load up to 91 kg. Inside, adjustable shelves and lockable doors allow remote access to cargo in transit. FedEx recently ended its EP1 pilot program. According to GM, the FedEx Express courier was able to increase luggage by 25% a day more safely with the introduction of EP1. Brightdrop and FedEx Express are scheduled to begin pilot operations in major US cities during the quarter.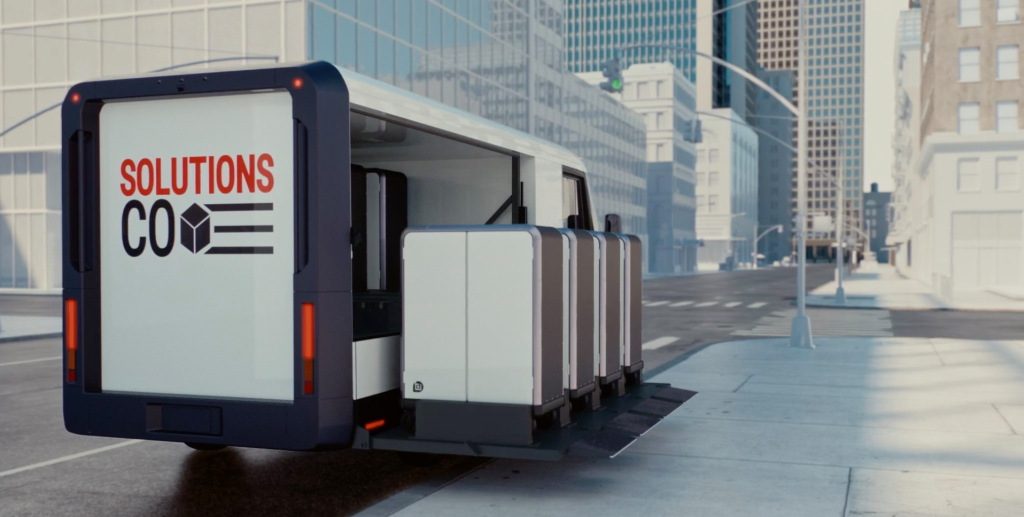 The electric delivery van is a vehicle designed and manufactured based on the Ultium architecture, which is the core of GM electric vehicle strategy. First shipped to FedEx by the end of 2021. Brightdrop plans to start receiving orders in early 2022 and provide EV600 to more customers.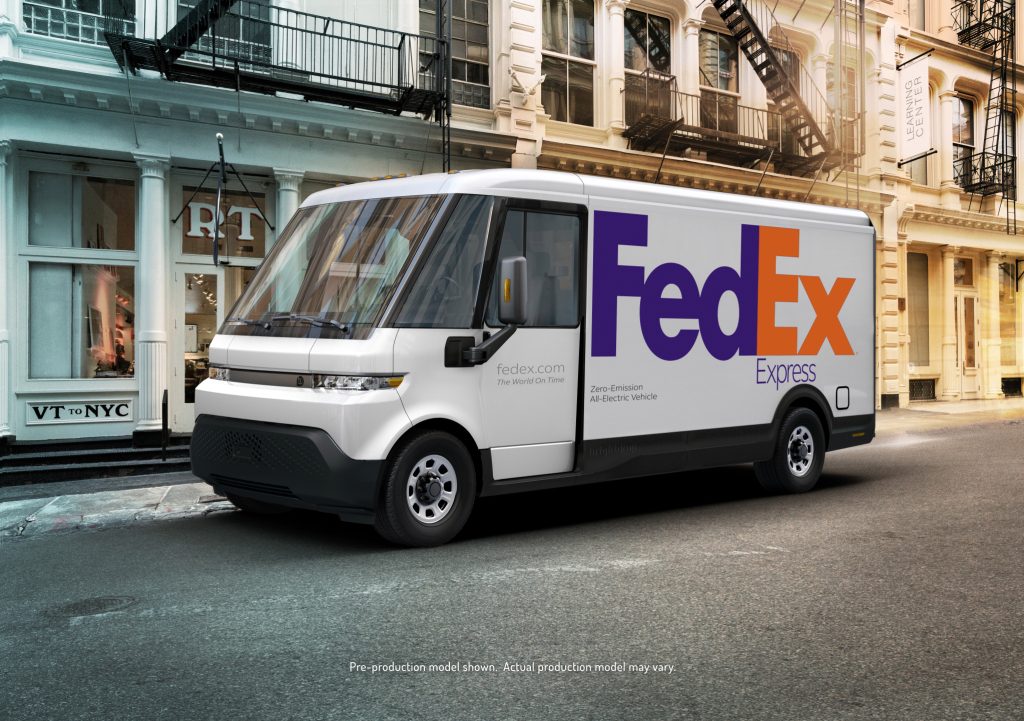 The EV600 can travel 400km with a single charge. With a 120kW DC quick charger, it can be charged for 1 hour and drive up to 274km. The internal cargo hold capacity is over 16,990 liters and also provides a security system. The driver's seat features a 13.4-inch full-color infotainment screen and a sliding front pocket door. There are also doors that open automatically between the spacious cargo compartments.
This vehicle adopts driving support technology such as front and rear park assist, automatic emergency brake, lane departure warning, and also provides forward collision warning, distance display function between preceding vehicle and vehicle, pedestrian detection brake, automatic high beam switching function, and high-definition rear view camera as standard. . Rear cross-traffic brake that detects oncoming vehicles from the rear side and automatically applies brakes, blind zone steering assist that monitors blind spots and automatically assists steering when there is a danger, automatic reverse brakes, and HD surround vision that illuminates the vehicle's surroundings. , Rear pedestrian detection alarms, and automatic emergency brakes that operate over the entire speed range using a camera and radar can also be equipped as options.