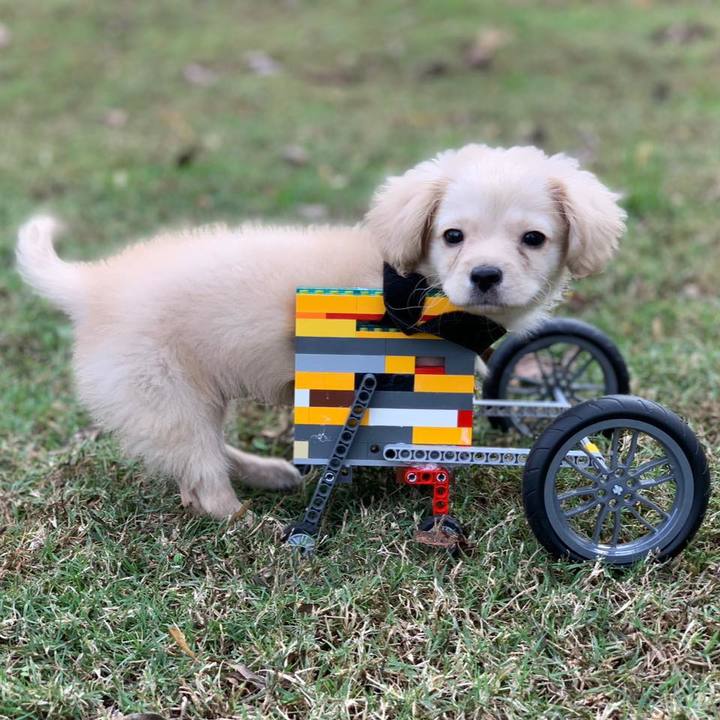 It is said that a 12-year-old boy who brought a dog with a lost front leg from Georgia, USA, made a wheelchair using Lego blocks and helped grow.
Reportedly, this puppy, named Gracie, was dumped in front of the veterinary hospital, covered in maggots and bugs. Puppies are congenital and have only two legs since birth. Gracie had to work with only her hind legs, but Dylan, a 12-year-old boy, made a wheelchair out of Lego blocks to lighten the burden on her upper body, such as her chest and spine.
The wheelchair was equipped with four auxiliary small wheels, and Gracie uses the strap hooks around his neck. Because it was made of Lego blocks, it was said that the height of the car was adjusted to match the growth of the dog, and it was easy to change to a new wheelchair with a three-wheeled vehicle and auxiliary wheels next to the hind legs.
Now, when growth has stopped, I am in a genuine wheelchair, but it is Lego that has become a bridge in the process of growth so far. It explains that Lego's expandability was a moment when it shined. The boy works at an animal shelter and, like Gracie, is said to be making lego wheelchairs for handicap animals. Related information can be found here .