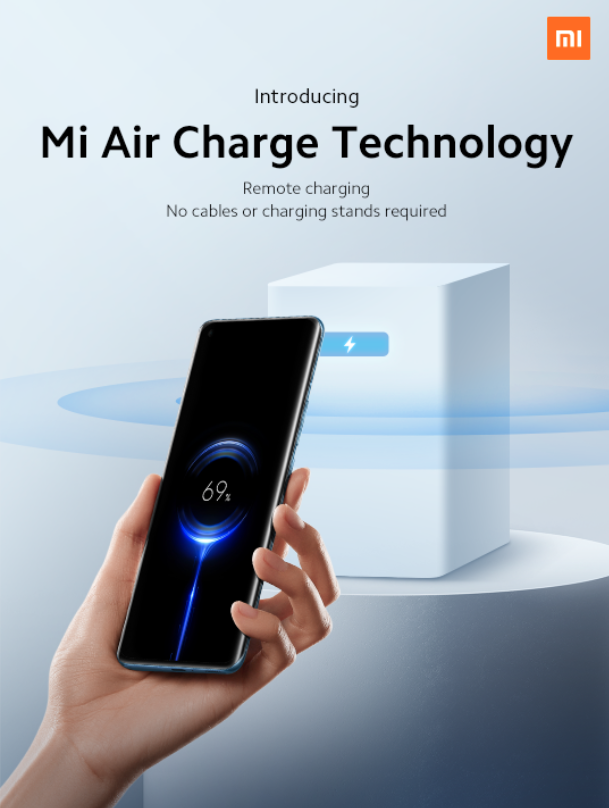 Mi Air Charge Technology is a technology that allows you to charge smart devices such as smartphones from Xiaomi's announcement from a distance of several meters.
Wireless technologies such as Qi, which are used in smartphones, need to be put on a charging pad without a wireless charging cable and a unit cost. However, the US Air Charge Technology charging range is a few meters away from the power transmission. If you only have one in the room, you can always charge your smartphone wherever it is, and it is also possible to charge multiple units simultaneously.
The standard for contactless remote charging and remote transmission has been proposed by several sources, and technical demonstrations are often released. For example, WattUp, introduced by remote charging startup Energous, developed a transmitter that wirelessly emits radio waves for wearables or IoT sensors that consume relatively little power in addition to smartphones, and has been approved by the US authorities. I also received.
The US Air Charge, which Xiaomi has unveiled this time, uses millimeter wave power writing technology and an antenna mounted on both sides of transmission and reception to accurately identify the location of the transmission facility and receive power to the beamforming pin point by a 144 antenna array built into the transmission device. Aiming at the side. On the receiving side of the smartphone, a small array of receiving antennas consisting of 14 antennas and a beacon antenna to accurately transmit the location is a structure that converts radio waves into electric power.
According to Xiaomi, the capability of the US Air Charge is in the range of a few meters and can transmit 5W per unit. In addition, it supports simultaneous transmission of multiple units, and in this case, 5W can be transmitted per unit. While the receiving side moves freely, the power supply can continue even if there is an obstacle between the transmitter and the transmitter. Transmitters can be integrated into devices that connect to power sources such as smart speakers and TVs to enable wireless and remote charging of the entire home as well as smartphones in the future.
Xiaomi said that the US Air Charge is currently in the technology demo stage, and did not announce the possibility of commercialization or plans to install its own products. However, Xiaomi is actively adopting fast charging technologies such as ultra-fast wireless charging of up to 80W and wired charging of 120W in its products. It is not only the world's fourth largest smartphone brand, but also a comprehensive maker dealing with home appliances such as IoT and TV. If remote charging is added, it may be a big differentiating factor for Xiaomi products. Related information can be found here .