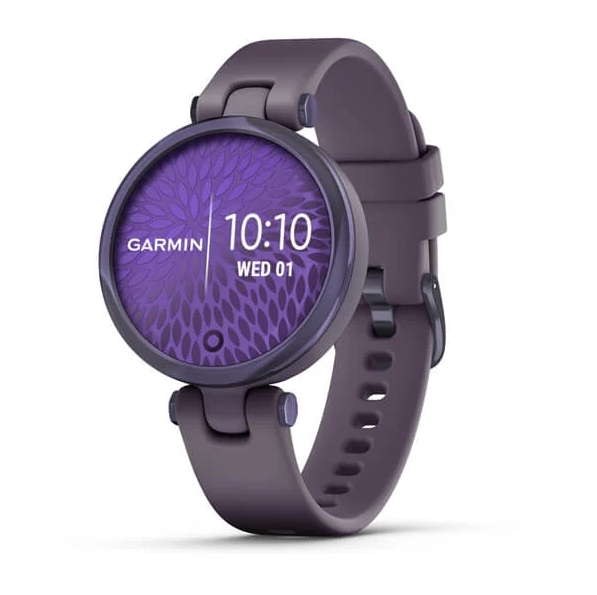 Lily is a small smartwatch introduced by Garmin with a strong sense of women.
The case diameter is 34mm, which is the smallest among Garmin products, and the display is a 1-inch 16-gradation monochrome TFT with a resolution of 240×201. The pattern is placed on the back, and the watch face looks like a color LCD, but the pattern on the dial is actually fixed and there is a display on it. The pattern is all different with 6 models.
It features heart rate measurement, stress tracking, and fitness tracker functions like other Garmin smartwatches. Of course, you can view notifications or emails by linking with your smartphone. It can be used in showers or swimming pools as it supports 5 ATM water resistance. Battery life up to 5 days. However, sleep will be shorter if you use a sleep measurement or a pulse oximeter that measures the amount of oxygen in your blood. In addition, there are many Garmin products with GPS function, but Lily does not have GPS.

The belt width is 14mm, and it may be difficult to replace it with a belt sold in the market due to the shape of the T-bar and the unique shape of the installation part. It is divided into a sports model with an aluminum case and a silicone band, and a classic model with a stainless steel case and a leather band. The sports model costs $199.99 and the classic model costs $249.99. Related information can be found here .