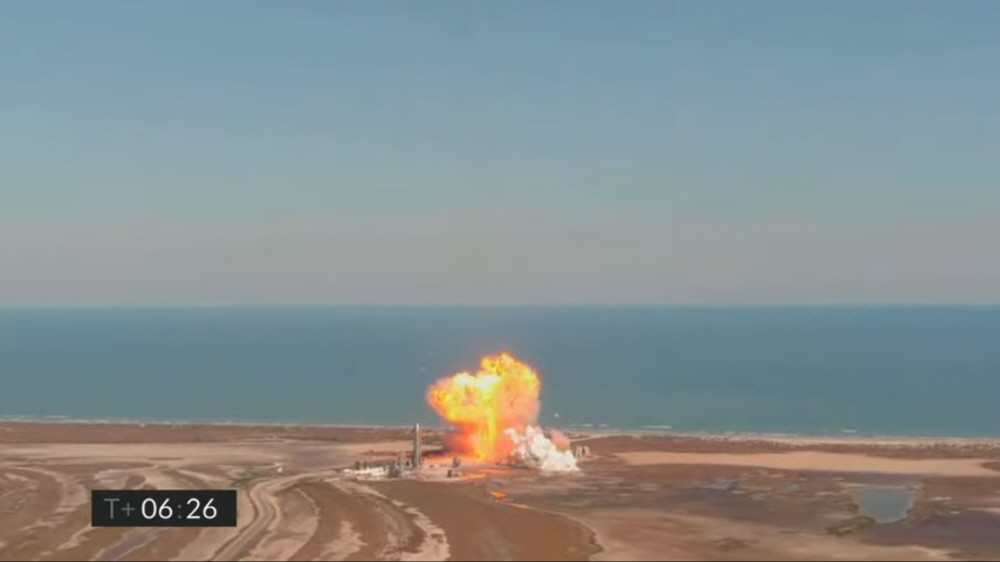 SpaceX conducted an altitude launch and landing test for the Starship SN9 on February 3, but when it landed on the ground, it collided and exploded again.
This test was originally scheduled to be conducted on January 28, but due to the change occurred immediately before, FAA approval was not issued, so it was conducted a week later. Next to the SN9, the SN10, which is already in standby, has completed its appearance.
The SN9 took off safely and climbed to 10 km above the air. From here, the rocket engine is stopped and the posture is shifted horizontally, while smoothly lowering the altitude and descending downwards. Subsequently, the SN9 re-ignites the Raptor engine and attempts to turn its posture vertically, but for some reason, the momentum of falling does not stop, and it explode while hitting the ground with a roaring sound.
SpaceX now takes it for granted to recover the booster. Of course, even when the Falcon 9 was developed, it was necessary to repeatedly crash the rocket into the ground or crash into the sea several times. By analyzing failures, defects were visualized early and development was accelerated. Starship is also accelerating its development by adopting rapid prototyping technology that assembles multiple development versions at the same time, and SpaceX has the idea of one day carrying more than 100 people or bulk cargo on this massive rocket and heading to orbit or even the moon or Mars at once. Are doing.