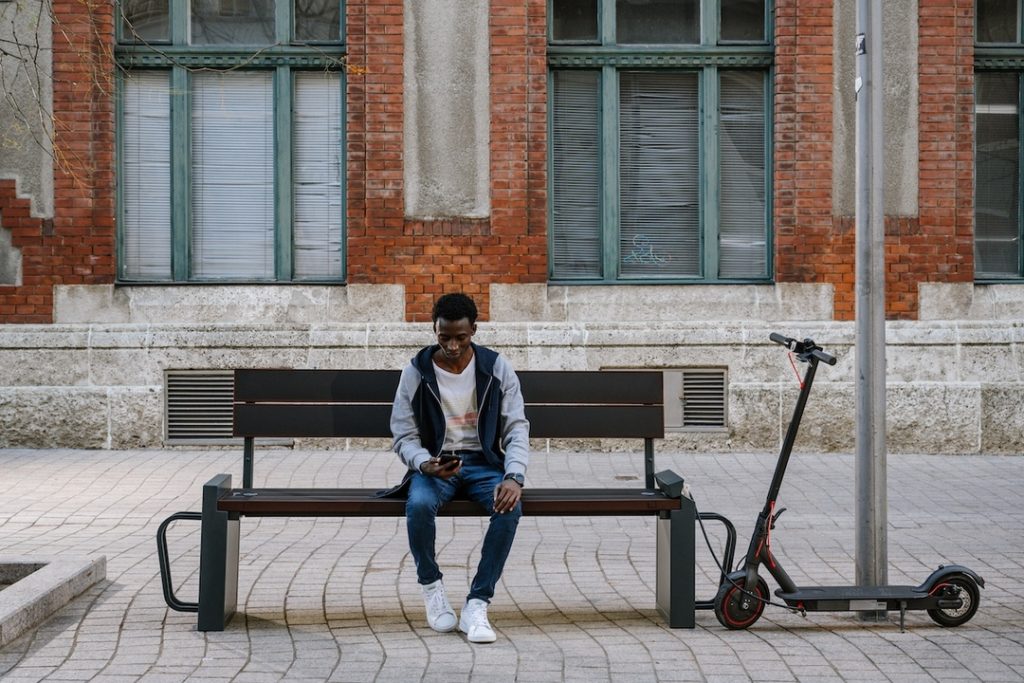 At first glance, the Steora looks like an ordinary public bench on the street, but it is a smart bench that uses solar power to act as a smartphone or e-scooter charging station while providing built-in GPS and free Wi-Fi. Depending on the model, humidity, temperature, air quality, and noise can be detected with sensors and even measured passing by an AI camera.
The company developing this product is the Croatian startup Include. It provides 3 types of smart benches and a function to detect the amount of garbage. The cheapest Steora Classic costs 1,659 euros and looks like a regular bench. However, it has hidden the Qi charging function on both sides and has a USB quick charger space. In addition, there is an LED that lights up when it gets dark on the back of the bench, and it is possible to upload local weather information through the built-in server communication system that includes air quality measurement such as PM2.5 and PM10, temperature and humidity, barometric pressure sensor, and real-time GPS.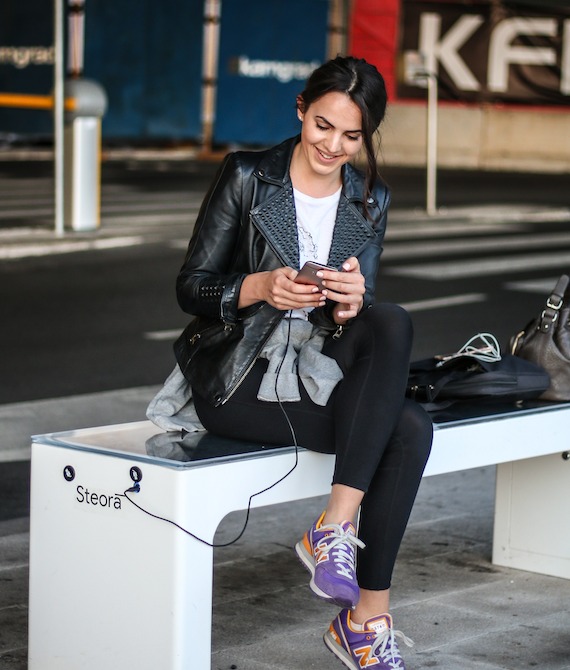 The Steora City model costs 1,799 euros, and it analyzes passersby identified with AI cameras as well as charging functions, and displays advertisements suitable for passers-by on the 19-inch LCD display located on the side. In addition to temperature and humidity, it detects pressure and records the number of people sitting and the time of stay. It is also possible to record data such as movement of people on the street along with location information from GPS to an internal server. Air cooling technology that cools when it gets hot is also attached to the seat.
With increased accuracy through AI machine learning, for example, it may be possible to show ads that are individually stuck to people who stop looking at the ad. Also, if the person sitting on this bench approaches the advertisement, you can expect a marketing effect.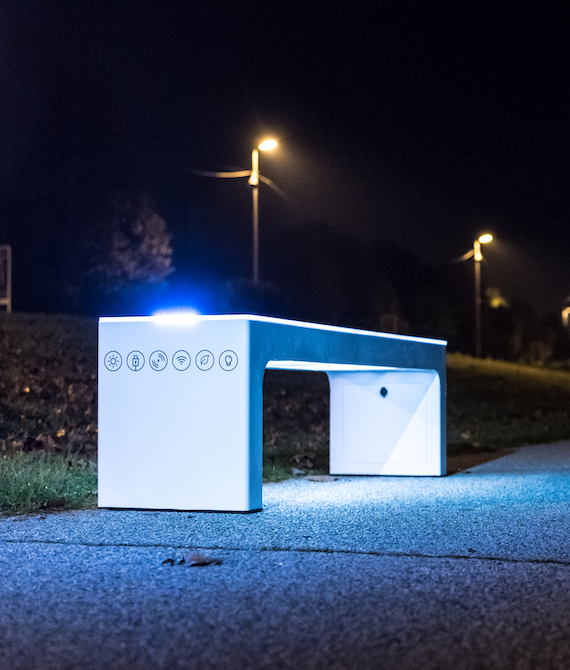 The top model Steora Cyclo starts at 2,499 euros. Under the seat, there is a polycarbonate solar panel, and it can charge up to three e-scooters and electric bicycles such as Xiaomi, Lime, Bird, Laser, and Segway at the same time. In addition, the bicycle can be equipped with a simple repair tool to store tire air. In addition, various sensors, GPS, Wi-Fi, 4 USB ports that support Apple fast charging, Qualcomm, Samsung Electronics, etc. can also be used for fast charging.
These three have the ability to not only support people, such as integrating data into the cloud, but also provide information about city creation. Including is also making a product called Terra, a trash can that can manage capacity in the cloud, and contributes to streamlining garbage collection. Energy efficiency can be improved in reducing operator time and recovering work. Related information can be found here .