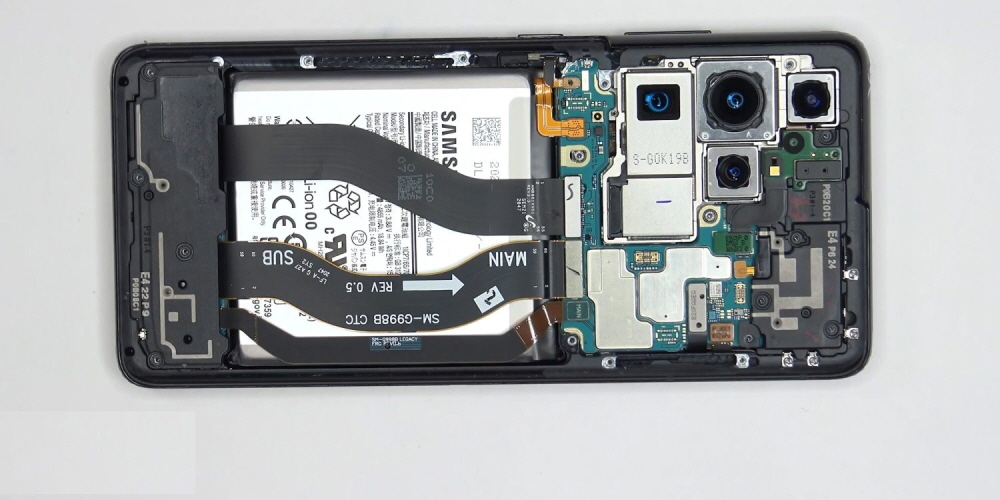 YouTube channel (PBKreviews) is attracting attention with Samsung Electronics' Galaxy S21 Ultra disassembly report. Unlike other models, the Galaxy S21 Ultra, which is a premium model among the Galaxy S21 series, adds a 108 million pixel camera, 10x optical zoom, and S Pen support.
The model to be disassembled this time is a model that does not have a millimeter wave 5G antenna unlike other regional products for the European market. Disassembly was expected to be easy to replace because it had to be melted with heat to remove the adhesive that holds the parts, and most of the internal bulge is connected with a ribbon cable.
The repair difficulty this YouTube channel gave was 6 out of 10. It's not that low, but this channel has scored 7.5 points for the Galaxy S21. The reason why Ultra scored lower than this may be because it is a top-notch model, so it is more elaborately crafted. Related information can be found here .