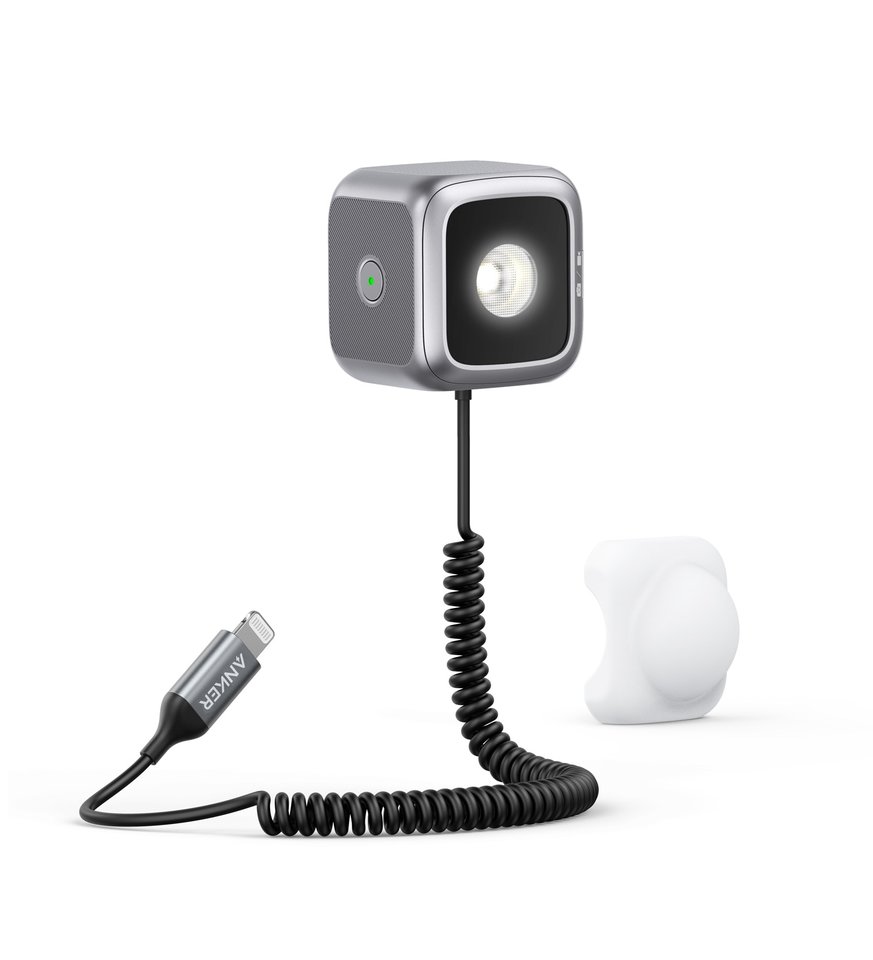 Anker iPhone LED Flash is a palm-sized LED flash light for iPhone introduced by Anker.
For iPhone 11, Pro, Pro Max, and 2nd generation SE, the maximum cable length is 1.5m, the brightness is up to 4 times that of the iPhone's built-in flash, and the irradiation range is up to 2 times. When equipped with a silicone diffuser provided to cope with backlight, it brightens the person with a soft, natural light.
There are three types of shooting: a flash mode that creates light and shadow, a flash light mode that allows you to shoot in the dark, and a flashlight mode. In flashlight mode, it can be used continuously for up to 50 minutes. It can also be convenient when taking a video on the iPhone or making a video call in a dark place (product related video ).
The usage is simple. When you plug the product into the iPhone's Lightning port and select the iPhone flash setting, it supports not only the camera provided by the iPhone but also some third-party camera apps. There is also a groove for a tripod, so if the cable is within reach, you can create a light source away from the photographer. It measures 5cm square and weighs 74g. Related information can be found here .