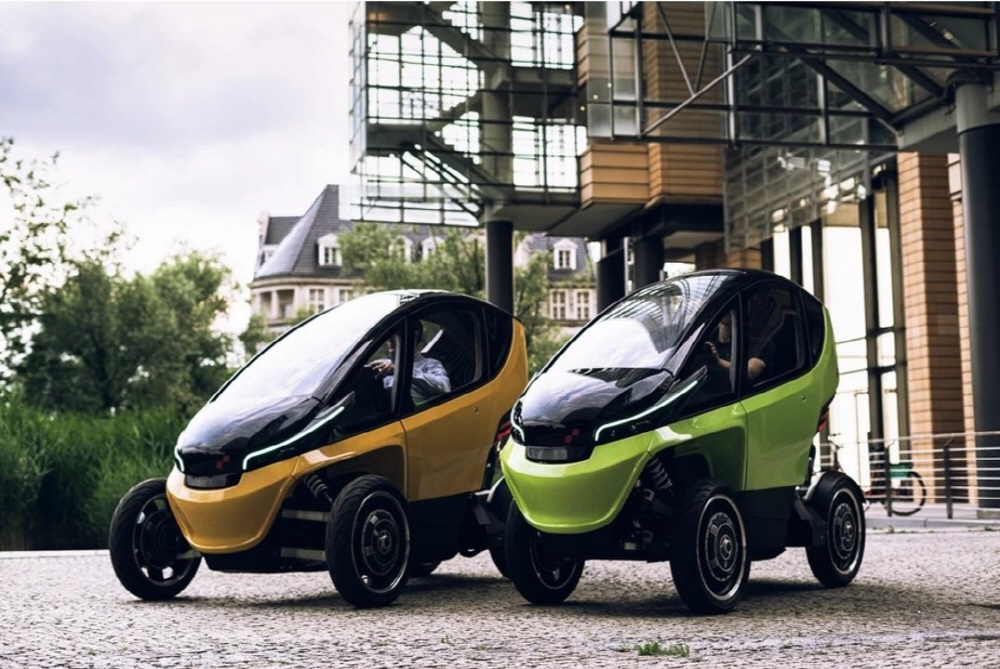 The Trigo is a compact electric car with a four-wheel drive capsule type born in Poland. It is a two-seater with front and rear seats, and it is a hybrid product that looks like a bicycle or motorcycle combined with a car by driving at an inclined maximum of 20 degrees.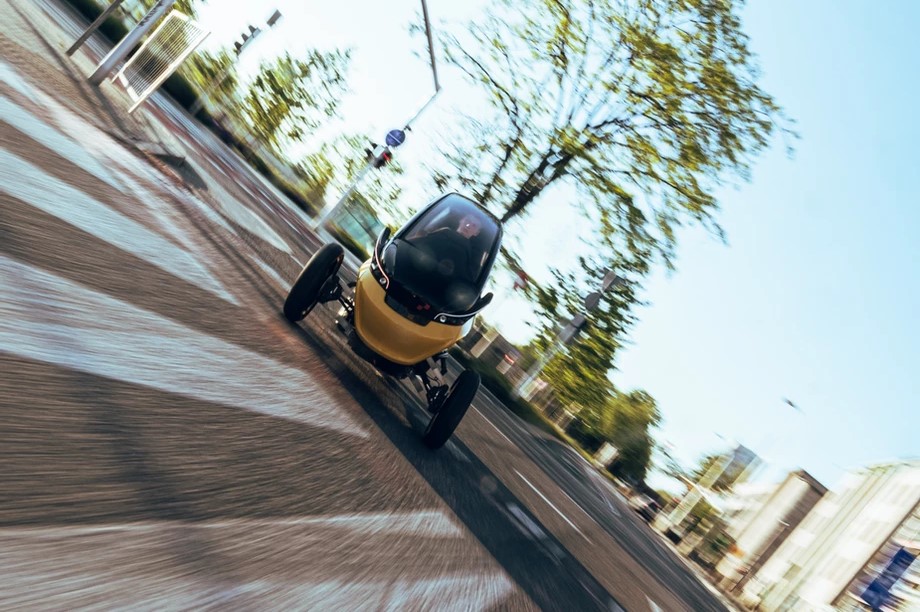 Trigo's appearance is SF-tick and compact at the same time. When driving at high speed, the front wheel chassis spreads to the left and right, and the tire width is variable so that it becomes the same width as the vehicle body during traffic jams or parking. Vehicle width is 86cm and 148cm, and conversion is completed in 2 seconds. At 86 cm, the top speed is 25 km/h.
This product is resistant to bad weather, can achieve a sense of unity like a car, and is safer than a two-wheeled vehicle. Vehicle width can be changed with one button located on the steering wheel, and the door is opened with a sliding door by pressing a button. There are four interchangeable batteries, and the continuous driving range is 140km. It weighs unexpectedly 530kg, but the top speed is up to 90km/h with a brushless DC motor on the rear wheel.
Trigo is said to have been originally developed for vehicle sharing and robot taxis. Autonomous driving could also be possible with its own computer control system. The general business is aiming for 2022 and targeting the Chinese, Indian and Russian markets. Related information can be found here .