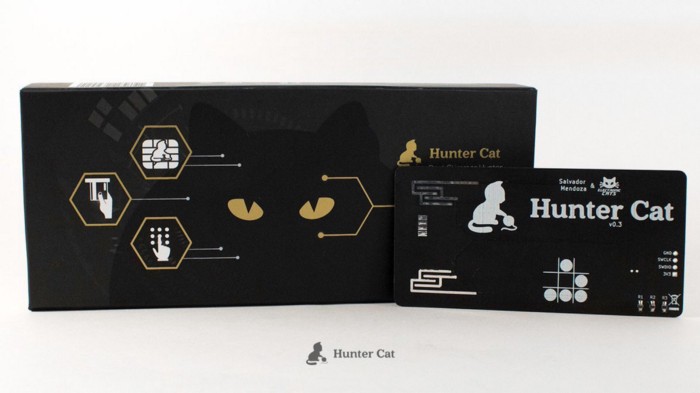 Hunter Cat is a card that allows you to detect criminal activity hidden in ATMs.
Nowadays, machines that read magnetic credit card information around the world are also inserted into ATM card slots. The card information extracted in this way goes into the hands of criminals, and unknowingly purchases or information is leaked. The Hunter Cat is a card-type gadget that lets you determine the presence or absence of a skimmer by inserting it into an ATM.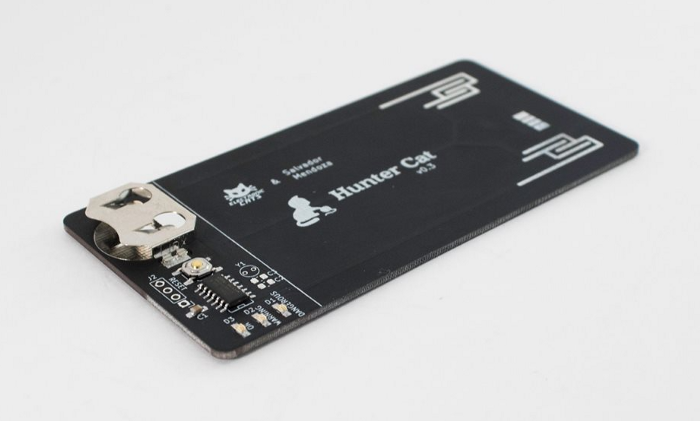 The usage is simple. The Huntercat is responsible for checking the number and spacing of magnetic heads by inserting them before inserting the credit card into the ATM. Safety, warning, and danger can be judged according to the number of three LEDs that are lit. This product is the same width or thickness as a credit card, but is equipped with a microchip, battery, and LED. Easy to carry and easy to use, you can protect your bank account. The price is $35. Related information can be found here .