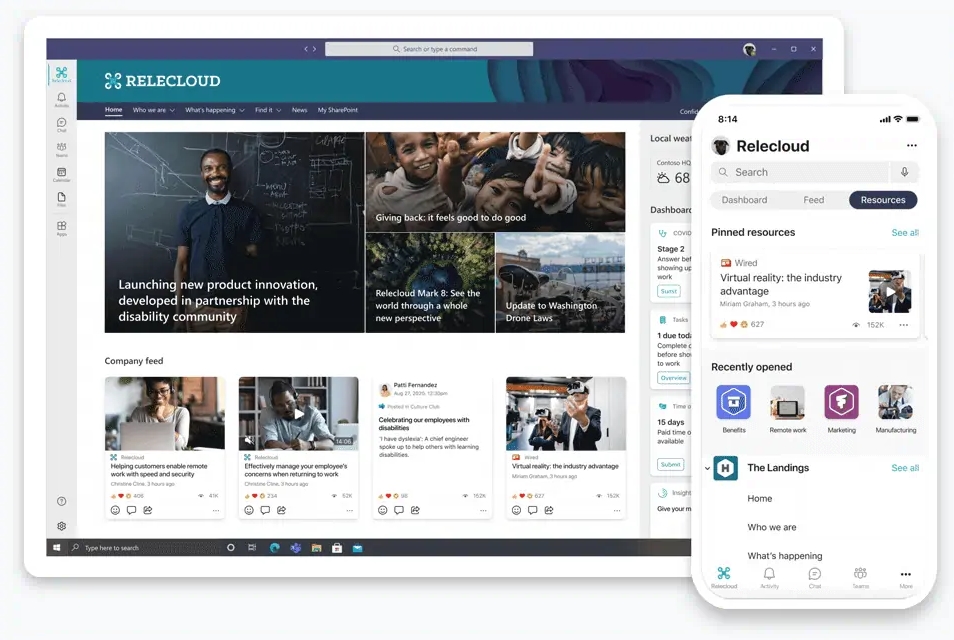 On February 4, 2021 (local time), Microsoft announced Microsoft Viva, a groupware that supports employee communication and development. The company is evaluating that Viva is the first EXP (Employee Experience Platform) that directly integrates work flows such as employee participation, learning, well-being, and knowledge discovery, and it is said to be released sequentially throughout the year in 2021 as a form integrated by Microsoft Teams. .
Due to the Corona 19 epidemic that occurred in 2020, numerous companies are introducing Remote Work, and the demand for Microsoft Teams has also surged. As for the impact of these changes on the way we work, Microsoft has expressed the view that even after a pandemic converges, it will not be able to go back.
Microsoft announced Microsoft Viva as a new platform to cope with these changes. Regarding Viva, Microsoft CEO Satia Nadella describes it as a new EXP that puts everything that employees need to succeed from day one, regardless of how and when it works.
Viva consists of 4 modules for this purpose. First, Viva Connections. Viva Connection is a service for sharing documents and information. It serves as an employee portal for accessing SharePoint content to a PC or smartphone app with the Microsoft Teams extension tool. Through Viva Connection, employees can access company news, policies, benefits, and other business-related information and can join the in-house community. The desktop version of Viva Connection is expected to be released in the first half of 2021 and the app version in the second half of 2021.
Next is Viva Insights. Viva Insight is a personalized analysis tool for individual employees, managers, and leaders. Viva Insights contains a variety of data to manage worker efficiency and work trends. It is basically anonymized, so privacy is also guaranteed. It is also evaluated that this function is the next step in the productivity score function that caused controversy as an employee monitoring tool.
Next is Viva Learning. Viva Learning is an educational tool that combines various learning services including LinkedIn Learning and Microsoft Learn provided by LinkedIn, a business-specific SNS, and corporate customized content into one.
Next is Viva Topics. Viva Topic explains that it is Wikipedia with AI power as a knowledge base that automatically organizes content and knowledge within a company using AI.
At the same time as the Viva announcement, Microsoft is officially starting the Viva topic and is releasing a preview version of Viva Insight and Viva Learning. In addition, Viva information will be released sequentially in the future. Related information can be found here .