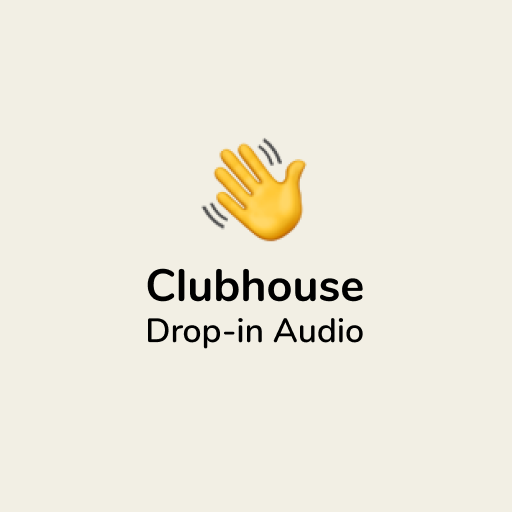 Clubhouse, a voice-based invitation-based SNS, is gaining popularity. Reports have reported that these clubhouses are being used for open dialogue on political topics among Chinese, who are heavily censored by the government for apps and Internet services.
Clubhouse is a voice-based SNS where you or other users can enter the room and conduct voice conversations or listen to someone's comments. The room also features a closed environment because you can choose whether to open it to all users or only to friends.
Clubhouse, which gained popularity during the Corona 19 period, announced in January 2021 that it succeeded in raising its second funding. In addition to expanding infrastructure such as servers to expand services around the world, it also provides a way for users to generate revenue from the clubhouse.
Many Western social media apps, such as Twitter, Facebook, and YouTube, are banned in China, where rigorous censorship is conducted to remove content that may weaken the Communist Party. However, clubhouses have not been banned so far, and Chinese users are starting to gather at clubhouses as a platform to avoid censorship.
Clubhouse is currently only available for iOS applications and not available on the Chinese App Store. However, Chinese users change the app store country or region to solve the problem and use the Clubhouse app. Existing user invitations are required to participate in the clubhouse, and the authority to invite clubhouses on online sales sites in China is said to be trading between 50 and 400 yuan.
According to reports, the Clubhouse Chinese Room is talking about politically sensitive topics such as concentration camps in Xinjiang Uighur Autonomous Region, Taiwan independence, and Hong Kong national security. Some of these rooms are said to have thousands of participants. There are also rooms where Chinese, Taiwanese, and Hong Kong netizens openly talk about political tensions, making the clubhouse a valuable place to share political topics with Chinese users.
There are certainly social media that can be used in China, including 8kun, an anonymous foreign bulletin board with active conspiracy theorists and far-right group activities, but it is unknown why the clubhouse has not been blocked so far. One Weibo user said that he does not know how long this environment will last for clubhouse exchanges, but he will certainly remember this moment in Internet history. Related information can be found here .