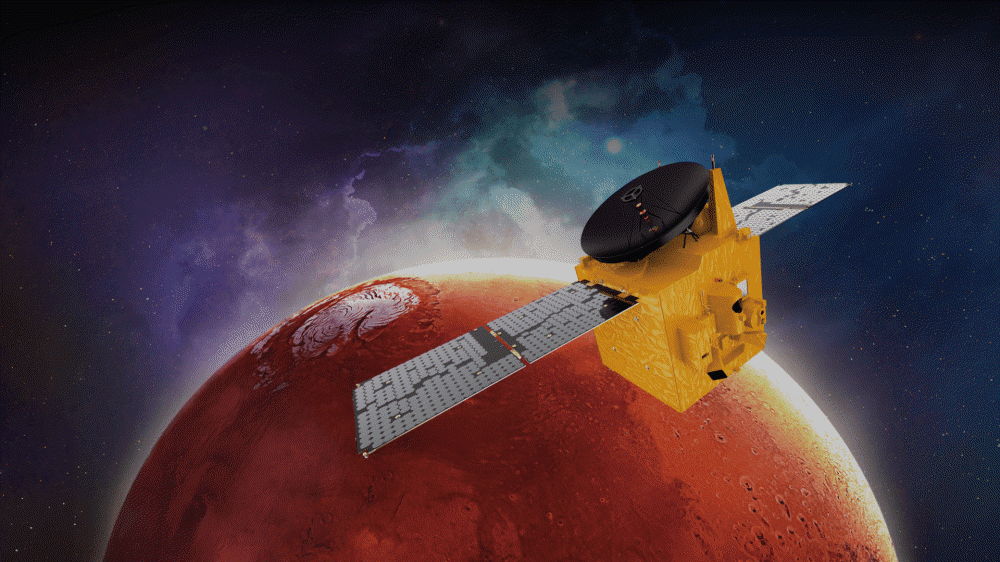 The probe, Hope, launched by the UAE in July 2020, has safely reached Mars orbit. The UAE is thus named the fifth country to send a rover to Mars after the United States, Russia, the EU and India.
Hope's mission is to orbit Mars to investigate the atmosphere, climate change and yellow dust outbreaks, and the mechanism by which hydrogen and oxygen escape from the atmosphere into space. Entering Mars orbit is a fully automated task. It sails at 120,000 km/h until it reaches Mars, and all six Delta-V rockets in the vicinity make a 27-minute reverse injection and decelerate to 17,700 km/h to form the capture orbit Went into
Getting into Mars orbit was a difficult task that took a journey of seven months. If the deceleration is insufficient, the probe will pass through Mars, and if the deceleration is severe, the probe will go into orbit through the right place at the right speed in a situation where it collides with Mars. Initially, the probability of success was predicted to be 50%.
The UAE said that space exploration is the future of the UAE and emphasized that it is trying to put science and innovation at the center of the economic structure to break away from dependence on fossil fuels. As part of this, in addition to the Mars mission, it plans to send a lander to the moon by 2024.
Meanwhile, Mars is currently headed by Tenwon No. 1 in China and Perseverance through the Mars 2020 mission in the United States. Related information can be found here .