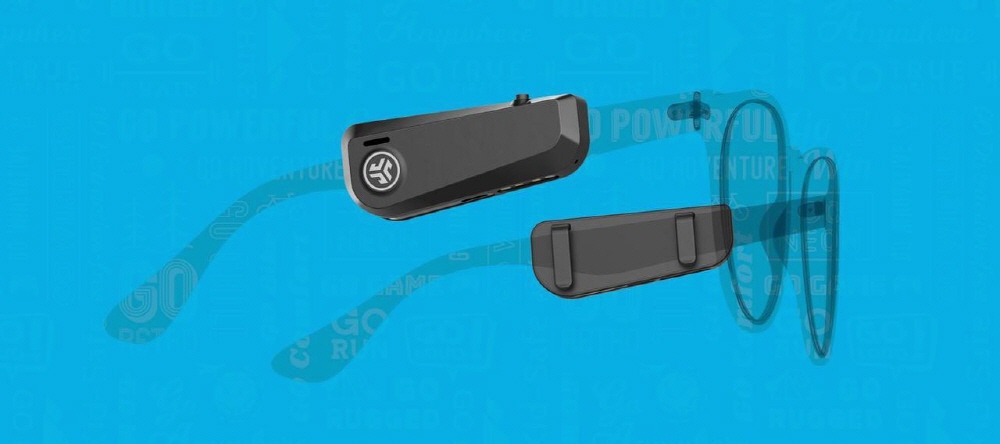 JBUDS FRAMES WIRELESS AUDIO is an open-ear type wireless earphone that allows you to hear sound without inserting it into your ear by attaching it to a dongle developed by JLab Audio, a manufacturer located in California, USA. It can be used by attaching it to sunglasses or glasses, and the sound is heard right above the ear canal, not bone conduction.
This product allows you to hear all the surrounding sounds and relieves the discomfort that may occur by plugging all earphones into your ears. If you use two hooks to combine them with your glasses, there is less risk of loss. Not only that, you can also use Bluetooth to find the location if it is 9m away from a playback device such as a smartphone.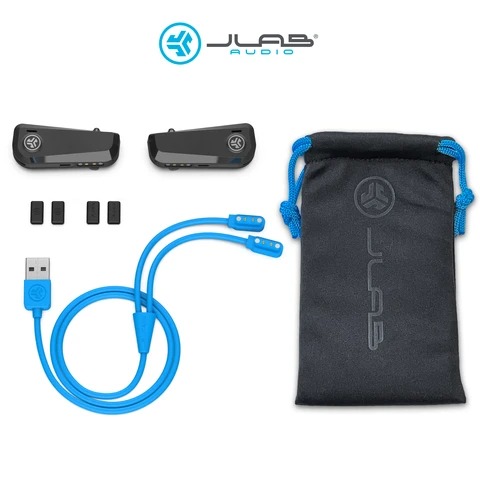 The driver unit is 16mm and supports IPX4 standard water resistance, and power and left and right independent equalizer settings can be handled with the push of a button. The left and right earphones have built-in microphones so you can talk. Charging for 2 hours using a USB cable supports 8 hours of continuous playback and 100 hours of standby time. The price is $49. Related information can be found here.