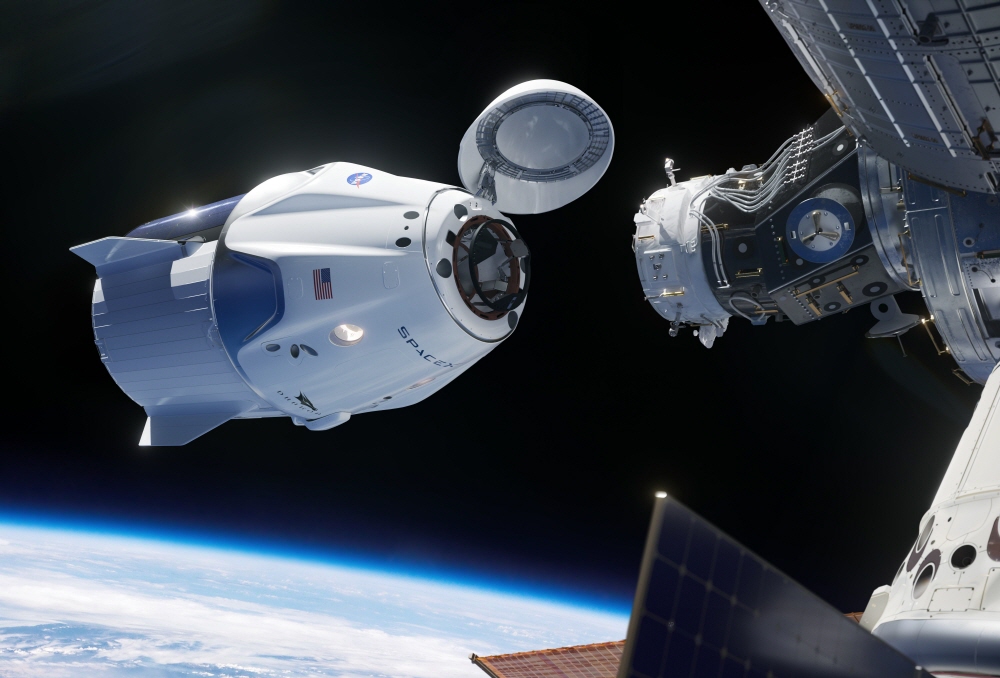 On November 16, last year, the Crew Dragon, a SpaceX manned spacecraft carrying four astronauts, flew from the Kennedy Space Center in Florida, USA. The Crew Dragon, docked at the International Space Station, stayed in outer space as it was, reaching 85 days in a row on February 7, 2021. The record of consecutive space stays by US space missions was updated after 47 years.
In a demonstration flight held in May 2020, Crude Dragon achieved the first manned space flight for a private enterprise by carrying an astronaut for the first time. Manned space flight missions in the United States have been carried out nine years since the space shuttle retired in 2011.
During the demonstration flight, Crude Dragon stayed in outer space by docking with the ISS, but two months after docking, he left the ISS in August 2020 and returned to Earth with two astronauts. Subsequently, on November 16, local time, Crude Dragon flew back into space from the Kennedy Space Center. Carrying four astronauts on a mission named SpaceX Crew-1.
After the Crew Dragon docked with the ISS, the astronauts transferred the cargo from the cargo spacecraft Cargo Dragon to the ISS, loaded the research results and returned cargo, and transferred the Cargo Dragon to Earth. Not only that, but in 2021, it has also been outboarding twice.
Docking with the ISS On February 7, 2021, lasting three months or so, the Crew Dragon and four astronauts finally exceeded their 85 days in space. This exceeded the record of SkyLab 4, a mission in which three astronauts recorded 84 days in space between 1973 and 1974, and achieved a record of consecutive space stays by spacecraft launched from the United States.
Of course, the right-hand shuttle, developed after Skylab 4, took many astronauts into space, and some of them stayed on the ISS for more than 100 days. However, the space shuttle itself used for launch returned to Earth after at most several dozen days, so the consecutive space stay recorded in the U.S. manned space mission was not broken for 47 years.
The Space Crew-1 will continue on its six-month mission and the consecutive space stay records will be updated as well. In addition, the next manned space flight mission using the Crew Dragon is scheduled for April 2021. Related information can be found here .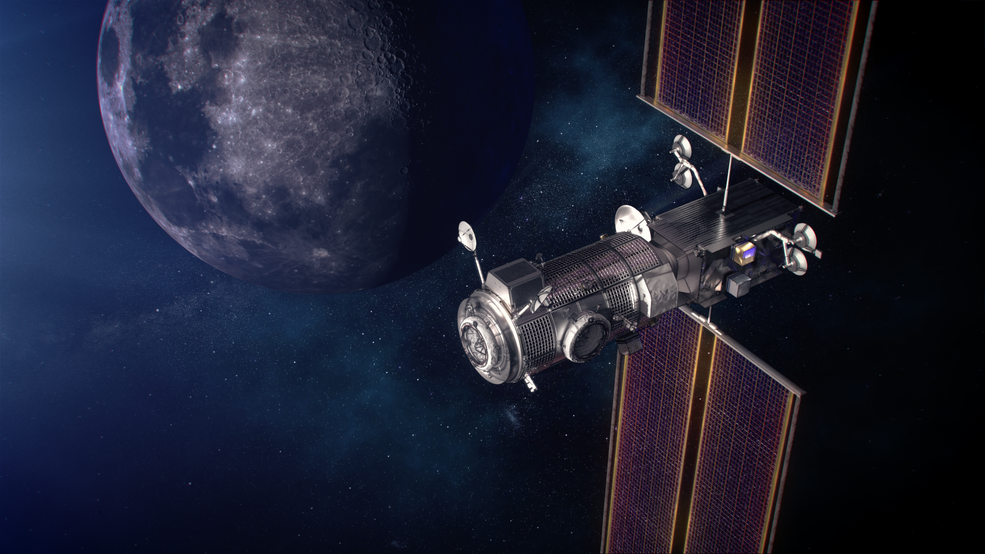 Meanwhile, NASA signed a contract with SpaceX to return materials for the construction of the moon gateway. SpaceX plans to launch the lunar gateway propulsion system module PPE and residential module HALO in May 2024 using Falcon Heavy.
Falcon Heavy launched the first Tesla Roadster on Mars with a dummy doll called Starman, and has launched three times so far. The Falcon 9 rocket is a combination of two boosters, and 27 Merlin engines can fire a payload of less than 64 tons in low Earth orbit.
After being deployed in lunar orbit, the lunar gateway acts as a relay station for astronauts and supplies to the moon according to NASA's Artemis plan. Power and Propulsion Element (PPE) is a spacecraft equipped with a 60kW solar cell and propulsion mechanism. It works as a gateway propulsion system in Dongxing, which provides power and communication functions as part of the moon gateway. Meanwhile, HALO is a pressurized residential area where astronauts for lunar missions can be heard and stayed for preparation, controlling the moon gateway or acting as a spacecraft docking hub.
Regarding the Artemis plan, NASA is working with private companies for a speedy plan. However, in January, it has been revealed that Elon Musk's SpaceX and Jeff Bezos's Blue Origin have delayed the renewal of contracts for lunar landers, respectively, and it is becoming difficult to maintain the schedule for landing a manned spacecraft on the moon in 2024. Related information can be found here .