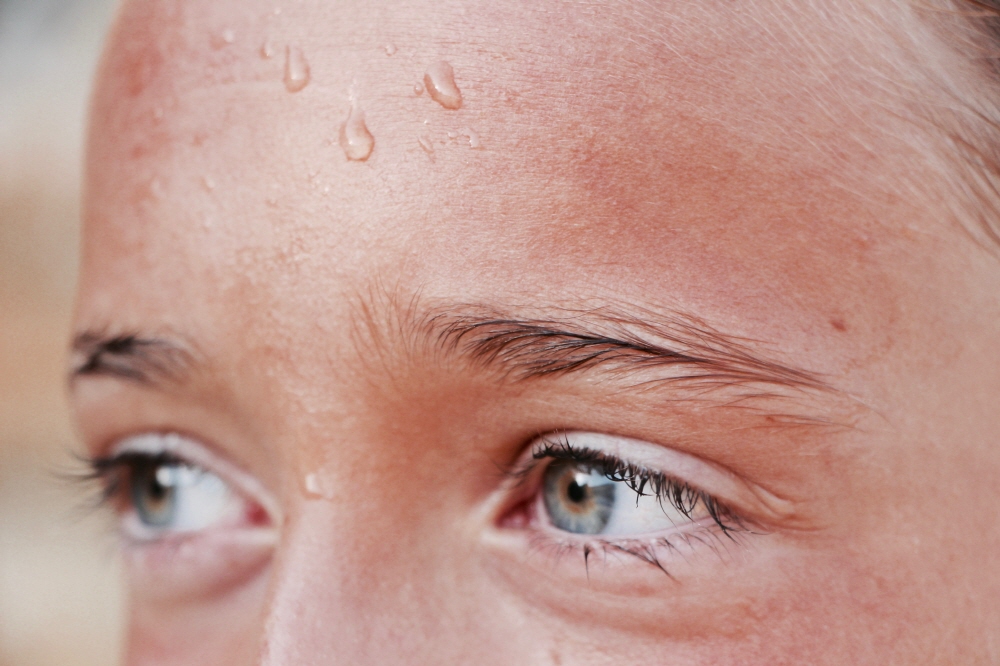 Studies have shown that cortisol, a hormone, is released when the human body feels stressed. A new device is being developed to measure the level of stress by measuring the amount of cortisol secreted with sweat.
Cortisol, a type of corticosteroid, is known to be secreted into the blood along with adrenaline when the human body feels stressed. In addition, when the blood cortisol concentration is chronically high, it has been found that damage to the heart or skin may appear, so there is a risk of continuing excessive stress.
Cortisol can be found not only in blood, but also in saliva, sweat, and urine. The Lausanne Federal University of Technology research team, which paid attention to this point, is developing a device that detects cortisol in sweat and measures stress by attaching it to the body.
According to the research team, the concentration of cortisol in the secretion fluid changes periodically throughout the day, from 0.14 to 0.99 μmol/L at 30 minutes after waking up, and to 0.083 to 0.36 μmol/L at night. However, when you feel stressed, your cortisol concentration increases dramatically.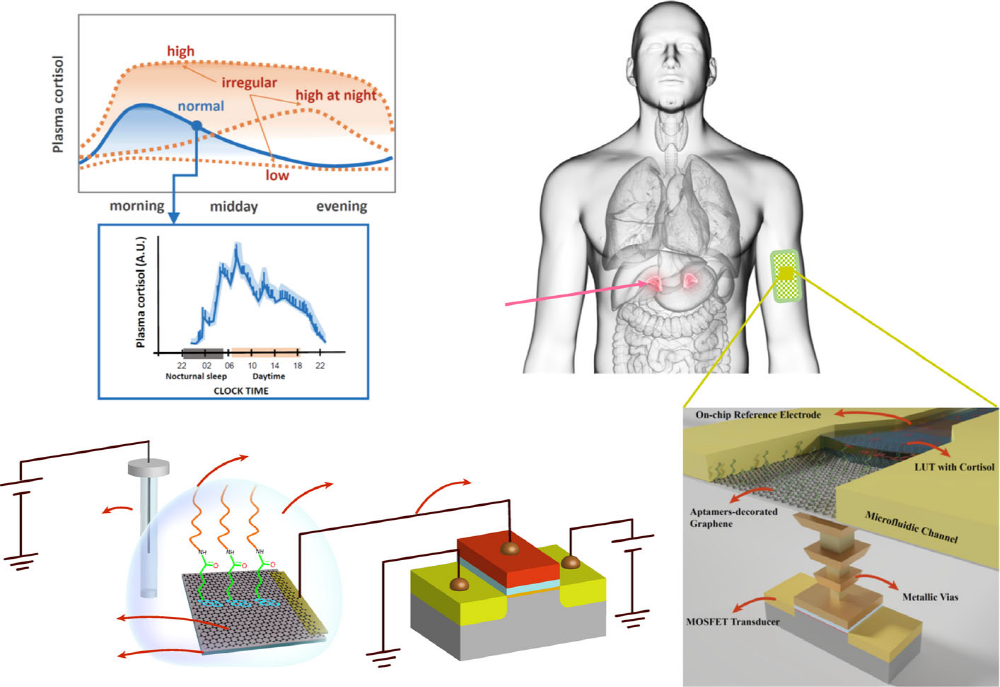 The device developed by the research team can measure the cortisol concentration in 0.2 nmol/L units in the range of 1 nmol/L to 10 μmol/L using an EG-FET (Extended-gate field effect transistor) made of graphene. Therefore, it is claimed to cover a range of cortisol concentrations that change throughout the day and measure cortisol concentrations throughout the day.
The research team emphasizes the merits of the device under development, saying that if there is a stable wearable stress measurement device, it is possible to objectively determine whether depression and burnout are occurring, and quantitative data can be obtained, which helps doctors diagnose and treat. The research team is also planning to test the device under development. Related information can be found here .