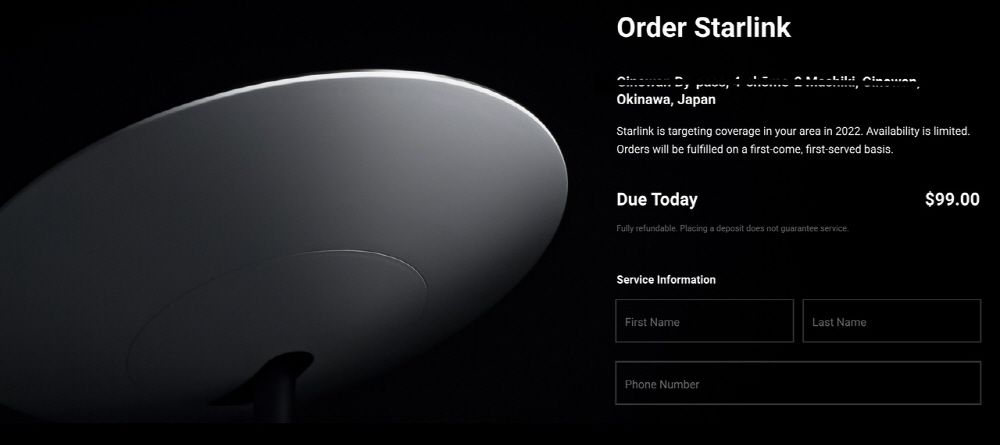 SpaceX has started pre-orders for its satellite broadband service, Starlink.
Recently, it has been revealed that there are more than 10,000 beta users of Starlink. In fact, when the service starts, you need to make a reservation on a first-come, first-served basis to use it, and you'll need a lump sum of $99 to place a pre-order. In addition, to use Starlink, it is necessary to install an antenna in an appropriate location.
The initial cost of purchasing equipment such as an antenna called the Star Link Kit is $499 and a monthly fee of $99. As Elon Musk, CEO of SpaceX, said he would like to make the price common all over the world, it is expected that the price will be similar everywhere. It's pretty expensive compared to regular Internet rates, but it might be worth considering if it's barren or unstable with lines.
Another question is speed. Currently, it is about 50 to 150 Mbps, but this may not be very attractive in a comfortable Internet environment.
Before Starlink service is provided, antennas, Wi-Fi routers, and cables must be installed with the StarLink kit, but the antenna must be installed in a place where you can expect a clear view. It may be difficult to secure a location in an area with dense buildings or houses. The app for setting StarLink can also check whether it is visible only in the sky. Of course, weather conditions such as rain, snow and strong winds can deteriorate the connection.

CEO Elon Musk also said that the cash flow valley of the deficit for the next year should be crossed. There are still only 10,000 StarLink users because they have already launched more than 1,000 satellites and are planning to increase them in the future. In addition, although it is a common task for Internet service providers, as the number of users increases, the bandwidth of use becomes narrow and the connection slows down. Most of the people who use Starlink now have a speed of about 100Mbps, but as the number of users increases in the same infrastructure, the speed will drop.
Satellite broadband services such as Starlink are expected to play a role in bridging the digital divide in remote areas and cities that the existing Internet cannot access. But the cost of closing the gap at $99 per month could be an obstacle.
At the end of last year, the U.S. government issued a subsidy of nearly $900 million to Starlink for providing Internet access to wasteland. Anyway, it is true that there is interest in whether Starlink will become a catalyst that can change the world. Related information can be found here .