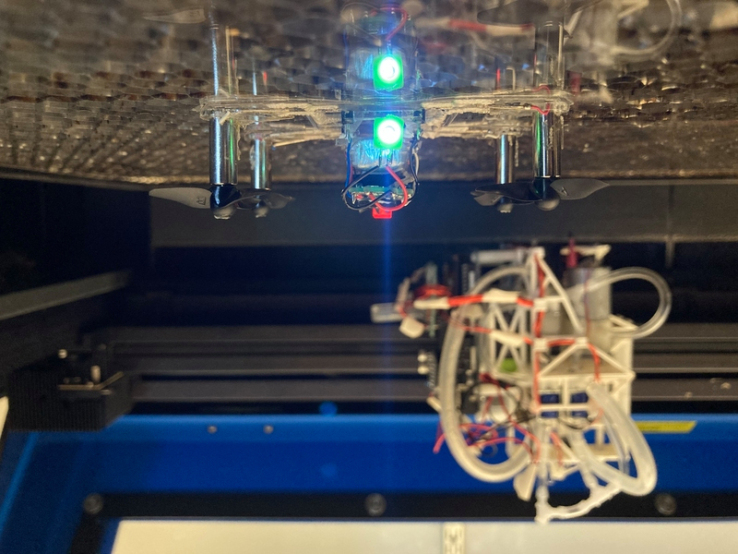 LaserFactory, unveiled by MIT's Computer Artificial Intelligence Research Center CSAIL, is a one-stop project aimed at manufacturing machines such as robots and unmanned aerial vehicles. It consists of a software kit and a hardware platform and is designed to build mechanical structures and assemble circuits and sensors.
The full version of this project will be released in May. When a user wants to build a drone, they first design the device by placing the parts in the parts library, and then trace the circuit, i.e. copper or aluminum wires on the printed circuit board to allow electricity to flow between the electronic parts. Then, complete the shape of the drone with a 2D editor. In this case, the propeller and battery are placed on the canvas, connected, electrically connected, and a contour defining the shape of the quadcopter is drawn.
Substrate printing itself is, of course, nothing new. The hallmark of this project is the breadth of functionality in a single machine. Of course, the machine itself is in its infancy, and as it is a complex machine, it is true that there are potential anxiety factors. Nevertheless, the development team said that realizing an inexpensive, fast, and accessible manufacturing method still remains a challenge.Laser Factory integrates these functions using widely used manufacturing platforms such as 3D printers and laser cutters, and the entire process of creating functional devices is carried out in one system. Emphasize that this is the first fully automated system.
Of course, software can be a big deal. Users can visually check the production process on the screen before production begins. This may allow you to spot the flaws first. Related information can be found here .