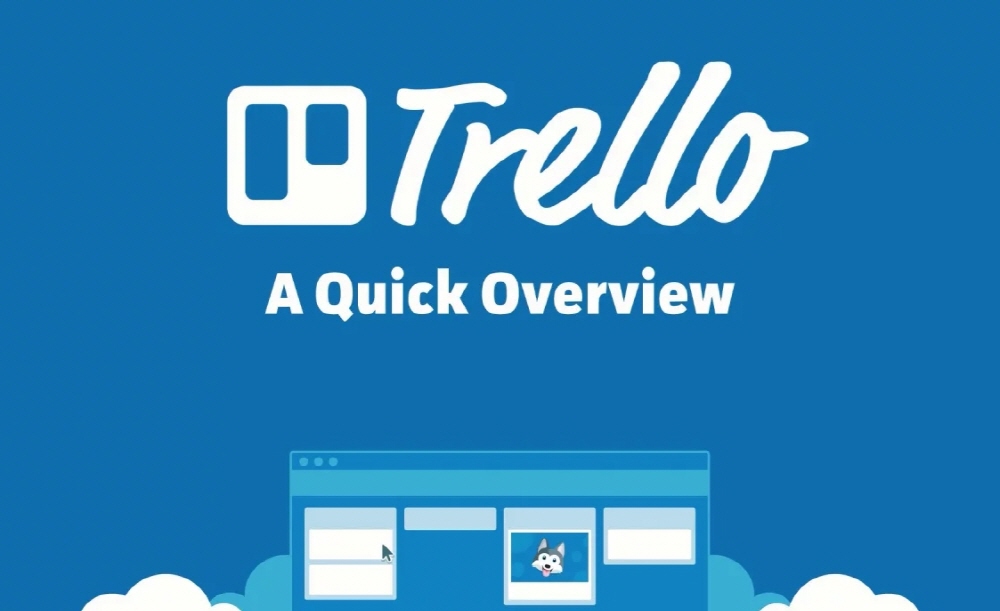 Atlassian, which develops Trello, a task management service that manages tasks in the form of cards, has announced a major update focused on visual improvements.
In this update, we have added a few new features while keeping the card default display. When you click the left board view, display modes such as map, timeline, calendar, dashboard, and team table open are added in addition to the normal mode. Some features existed before, but the appearance and approach have changed.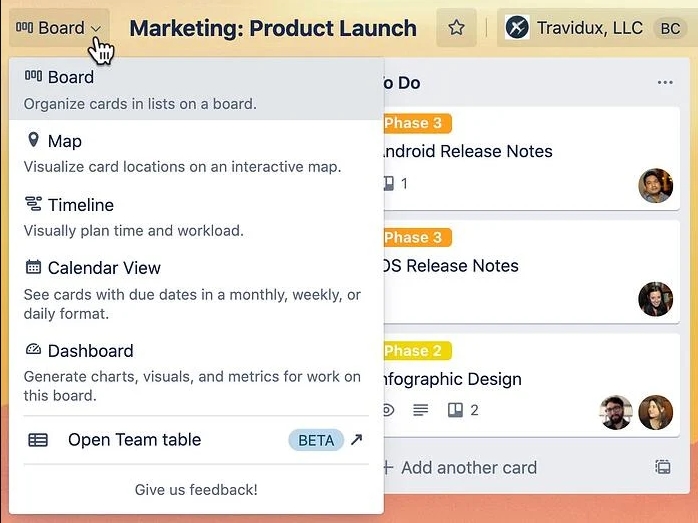 To use the map function, you need to add a location to the card in advance. If you change the display mode to map, you can set these locations and the card will be marked with a blue pin. When you place the cursor over the pin, you can see the details. In the timeline view mode, cards are displayed for each set deadline. You can click and drag the corner of the card to change the duration directly.
As for the calendar, as the name suggests, cards are displayed on the calendar, making it easier to see visually when and which cards must be processed. You can click and drag the card to change the schedule directly on the page. The dashboard is designed to be able to see the information graph set on the card.
In the team table open, you can list the cards on the board. It is helpful when you have too many cards by sorting by membership and period. In addition, if you enter a link in the card title, a preview function is also added. For example, enter a YouTube link on the card and click Add Card. Right-click the card you added and click Convert to Link Card, and a YouTube preview will appear on the card.
In addition, a mirror card function that displays one card on multiple boards will soon be implemented. It is explained that Trello, which has been in service for 10 years, will continue to develop to improve user productivity in the future. Related information can be found here .