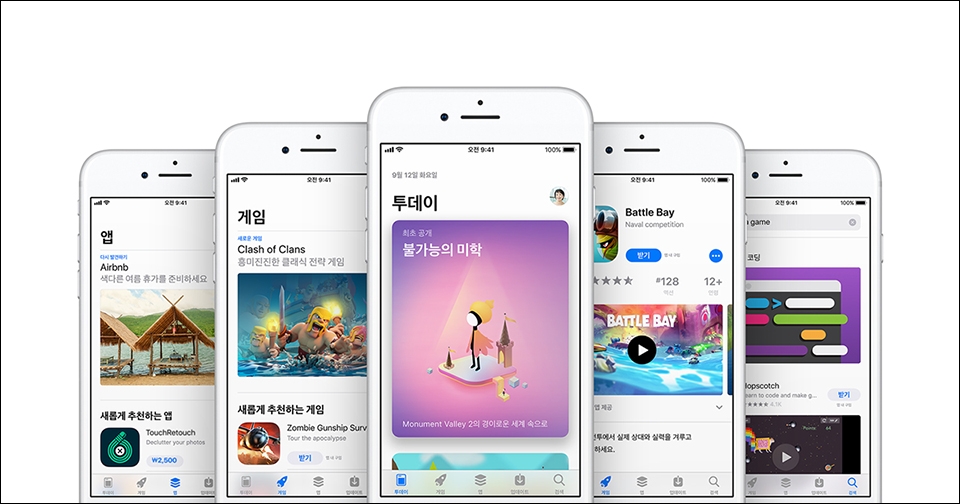 Apple has announced that it will allow only organizations approved by public health care institutions or developers working with those organizations to submit the so-called Corona 19 voice certificate app to the App Store, which proves that it is not infected with Corona 19.
Efforts to use these apps are starting in countries where vaccination has already begun, and in the United States, Microsoft, Oracle, and Salesforce have announced voluntary alliance development. According to Apple's official announcement, there are already many other applications like this created. However, to ensure that these apps handle confidential information appropriately and provide reliable functionality, Apple is notifying that a partnership with an organization recognized by the developer's public insurance health care provider is essential. Specific examples of health care institutions include test equipment suppliers, research institutes, public health centers, and hospitals.
As of March 2020, Apple is advocating a policy that the app store will not approve the distribution of apps related to Corona 19 other than organizations recognized by society. Recognized organizations include government organizations, private public interest organizations specializing in health, and corporate organizations with qualifications or achievements in health issues. On the other hand, entertainment apps or games with the theme of Corona 19 are not allowed. In fact, the game app named Corona Control has been requested to be renamed not only by Apple but also by Google.
Whether the virus infection test result is positive or negative, or whether vaccination is vaccinated, is the personal information of the handling owner, and if it is wrong, it is subject to discrimination. Moreover, it is impossible for Apple to judge whether app developers have expertise one by one, and it is reasonable to ask for cooperation with proven medical-related organizations.
If vaccination proceeds in the future, the demand for health-related passports is expected to increase even for rapid recovery of economic activity, but if the app is scattered, it may cause confusion. Related information can be found here .