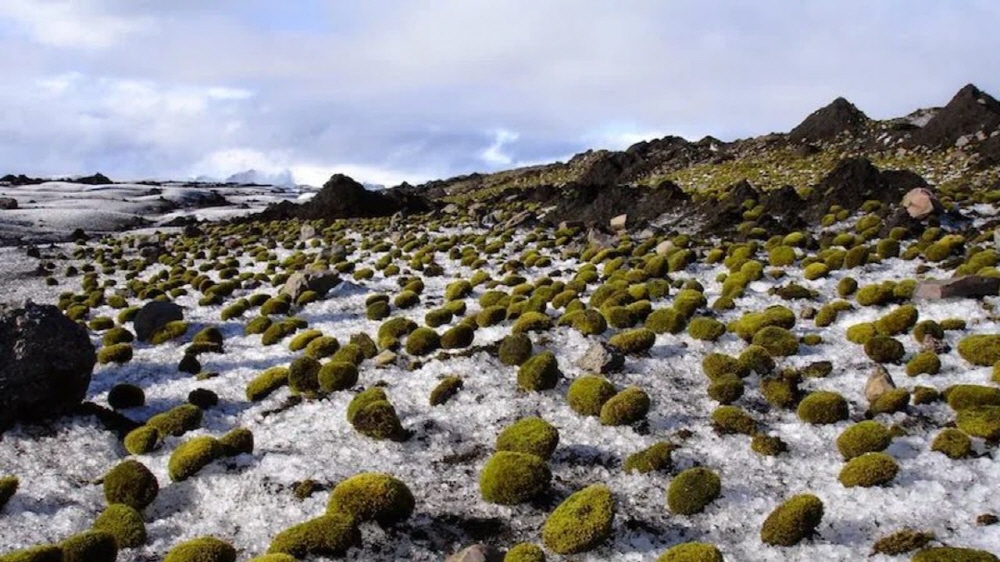 Glaciers located around the world are strewn with bright green moss beads. It is said that such moss is moving the same in both the speed and direction of movement. Research on moss beads that roll over these glaciers, called glacier mice, are being conducted everywhere. According to a study published online in Polar Biology, the moss rat is soft and moist and looks like a moss pillow. Moss rats are said to arise from impurities on the surface of the ice.
As stated earlier, the moss rat is not always in the same place. The moss rat is said to be moving at an average of 2.5cm per day. The moss rat's entire surface needs to be regularly exposed to the sun, so movement is essential. If it doesn't roll, the moss on the floor will wither.
The moss rat itself is not surprising. It has also been found in Alaska, Iceland, Svalbard, and South America since 1950. Of course, that doesn't mean that you know the moss mouse well. One of the biggest questions is how this 6-year-old moss mouse moves. Some scientists believed that the ice pedestal on the floor was the key. Moss rats on this pedestal have the potential to play a role in preventing the ice below from melting at the same rate as the surrounding ice.
In the study, 30 moss rats living in Alaska were tracked. After tracking the location of moss mice for 54 days in 2009, surveys were conducted in 2010, 2011, and 2012. The research team expected the moss rat to be in a random position, but it was not. What moss rats were acting together. Several hypotheses have been made, but in the end it is still unknown why the moss rat moves in the same direction. Related information can be found here .