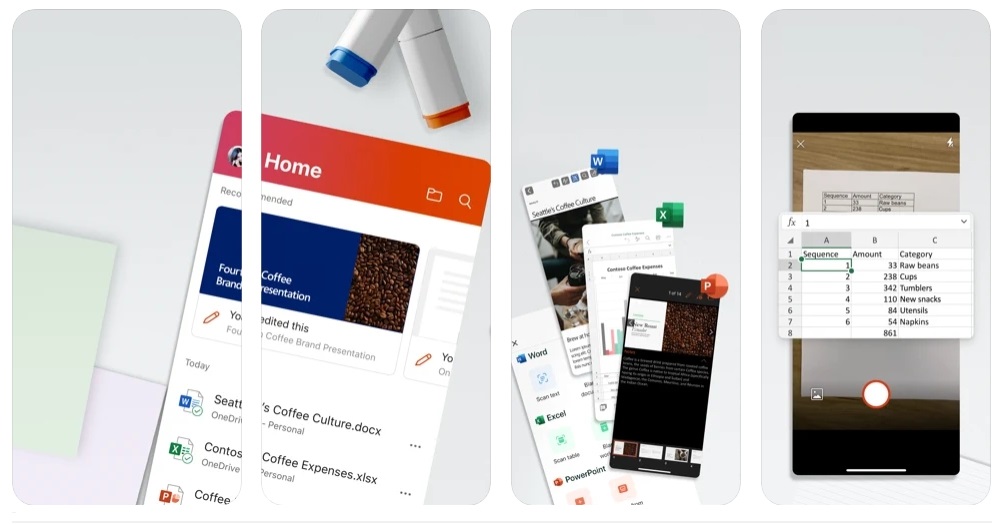 On February 16 (local time), Microsoft updated the Microsoft Office app for the IOS version to respond to the iPad.
Microsoft Office allows Word, Excel, and PowerPoint to be used in one app. For iPhone and Android, preview began in November 2019 and officially released in February 2020.
Until now, it could be installed on the iPad, but it was not optimized for the iPad and was displayed on a small screen for the iPhone. However, after the update, it can be used as a full screen optimized for the iPad. In addition, as a new feature, you can easily insert dates, shapes, images, and notes into PDF. Of course, you can install Word, Excel, and PowerPoint separately as before. It also adds mouse and trackpad support.
For reference, if you are using Microsoft Office on a 10.1 inch or larger iPad, you need a Microsoft 365 subscription to create and edit documents. The 9.7-inch iPad, iPad, and 7.9-inch iPad mini can be created or edited free of charge, but a subscription is required to use all features. Related information can be found here .