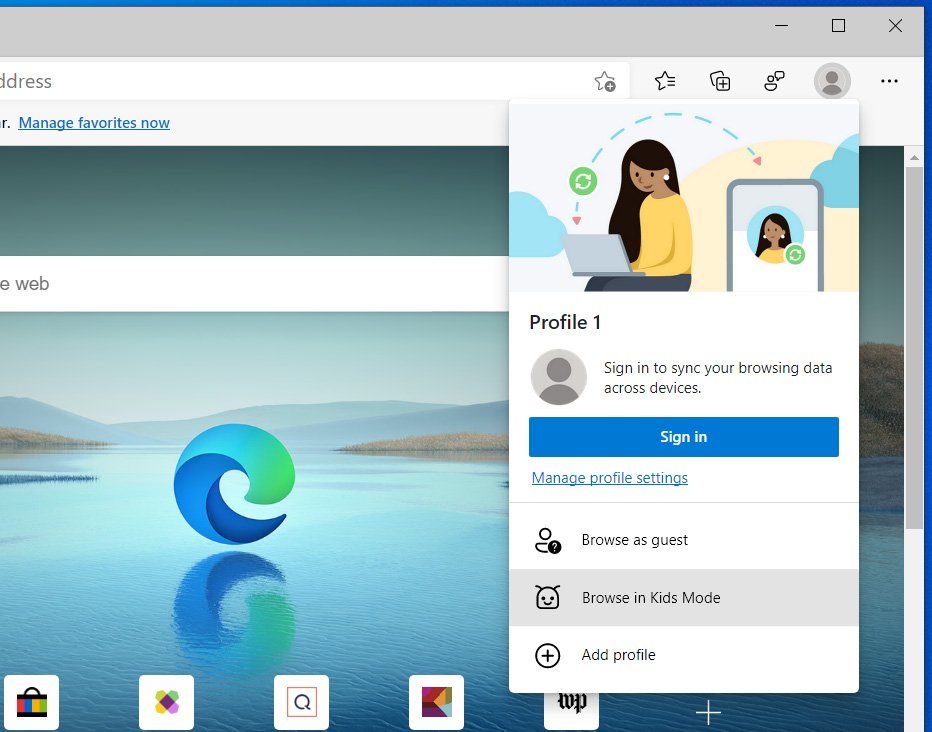 On February 16 (local time), Microsoft added a Kids Mode to the Edge browser that allows children to safely browse the web, and started offering it for Edge Insiders on developer channels (Dev, Canary). Available in US English only on Windows and macOS.
With Kids Mode, there is no need to create child accounts, etc., and can be used on the Edge Profile selection screen. It's similar to using incognito mode. In kids mode, Edge starts in full screen and requires a password like unlocking a PC to exit child mode.
In the kids mode, in addition to using Bing SafeSearch with anti-tracking function, you can use custom themes for children. In addition, this password is required to add a site in a whitelist format that allows access only to sites that are allowed to access the site.
Kids mode does not apply to Windows itself, and is limited to browsers. However, it may be a welcome feature for parents who want to use a PC with even a little peace of mind as children have to use a PC such as distance education. Related information can be found here .