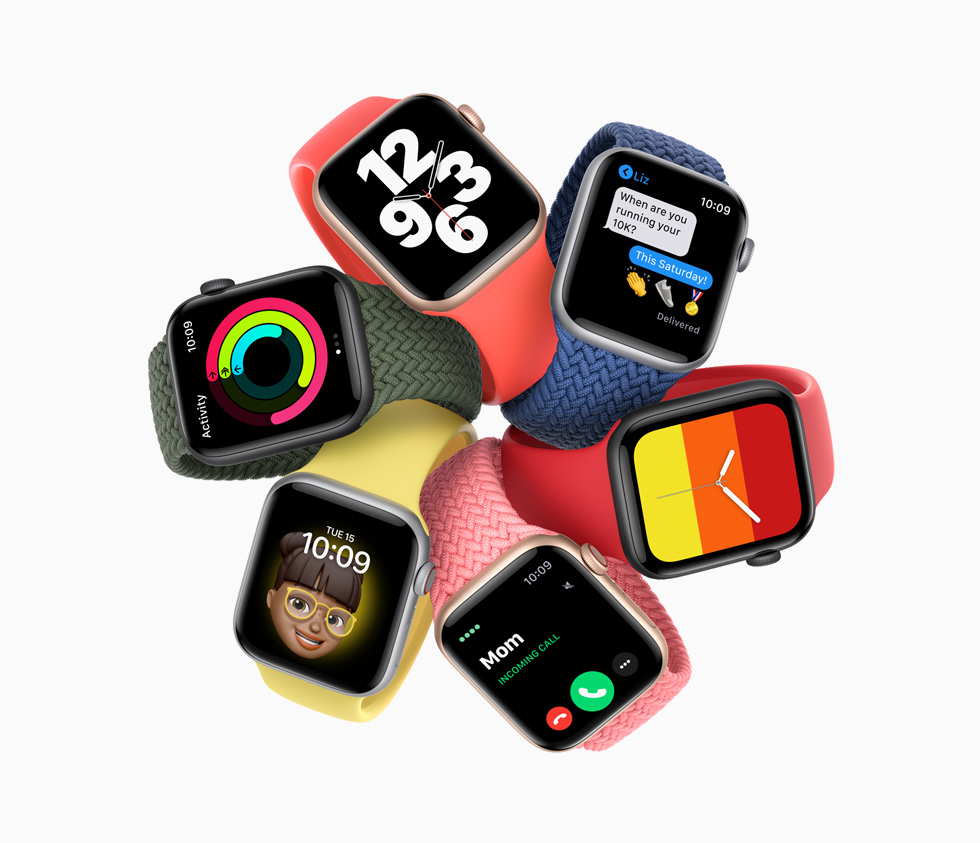 There are reports that the number of Apple Watch owners worldwide has exceeded 100 million.
According to Above Avalon, who analyzes Apple's business, the initial growth trajectory of the Apple Watch is that in 2020, 30 million new users began to wear it. This exceeds the rate of user growth from 2015 to 2017.
In addition, since the iPhone is required to use the Apple Watch, you can also check the amount of Apple Watch used in the iPhone user population. As a result, it is estimated that by the end of 2020, 10% of iPhone users worldwide are wearing Apple Watch.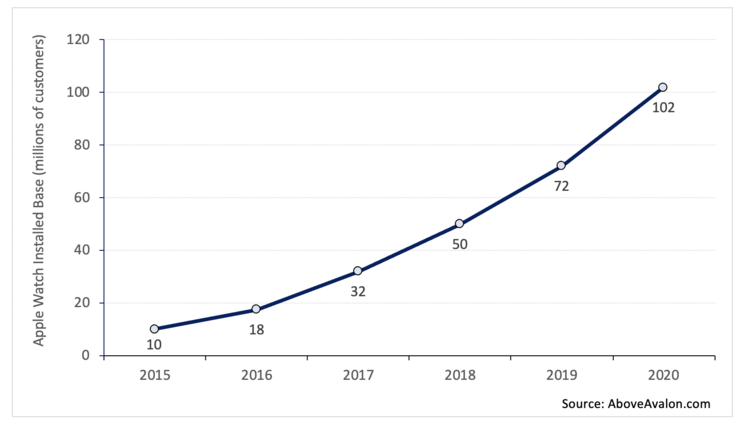 In addition, a survey of the usage of Apple Watch in the United States shows that the usage in the United States, which has served as an Apple Watch base for several years, tends to be considerably higher compared to global figures, and that 35% of iPhone users wear it. It is analyzed that the surprisingly high penetration rate can pose a threat to competitors such as Fitbit.
Overall, the installed base of Apple Watch is the fourth largest among Apple products after iPhone, iPad, and Mac, and if the current sales speed continues, it is expected to surpass the Mac in 2022. In addition, if 35% of iPhone users around the world wear an Apple Watch, the installed base is expected to exceed 350 million units, which is expected to grow 2.5 times more than today.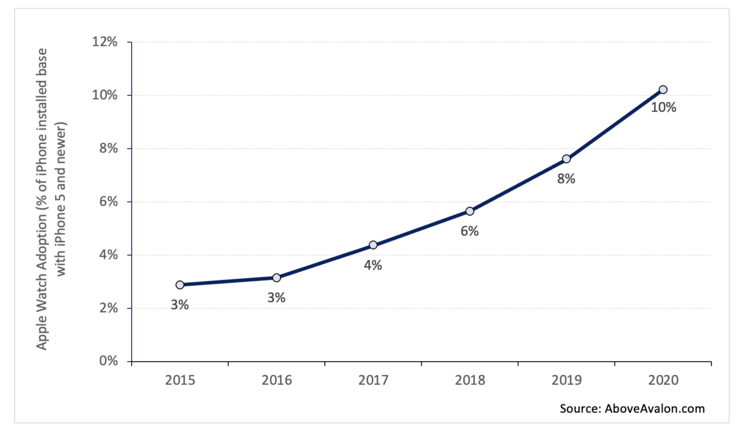 Apple has never disclosed Apple Watch sales, and the above figures are estimates only. It belongs to the category of home accessories that can be worn with another product. However, in the first quarter of 2021 earnings release, the category had grown by 30% from $10 billion to $13 billion in the same period last year.
In addition to the ECG application and health monitoring function, the Apple Watch will finally be able to unlock the iPhone immediately with a face authentication mask on the upcoming iOS 14.5. Some say that the next Apple Watch Series 7 will have a blood glucose measurement function. If realized, the spread could be further accelerated. Related information can be found here .