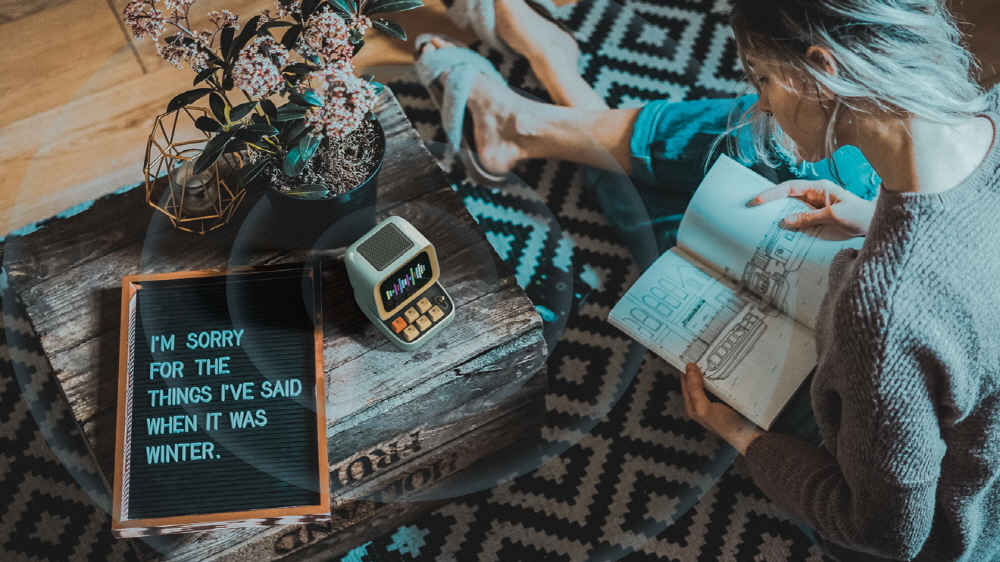 Ditoo is a palm-sized Bluetooth speaker with a retro PC design with multifunctional functions such as alarm function, Internet radio, MP3 player, SNS notification, white noise, mini game, weather, and voice memo.
Internet radio can listen to more than 50,000 stations and enjoy MP3 music through microSD. The speaker supports digital signal processing and 360-degree surround at 10W. During music playback, you can create an animation projected on a 16×16 pixel screen with a dedicated app or pixelate a photo or GIF image. Works can be shared with the community.
The alarm function allows you to select the date and time and play the desired environment music with your favorite pixel art display. In addition, you can set the white noise type, volume, screen brightness, and playback time in detail when you sleep. When social media news or WhatsApp contact comes, you can display it on the screen and see the weather forecast for 5 days.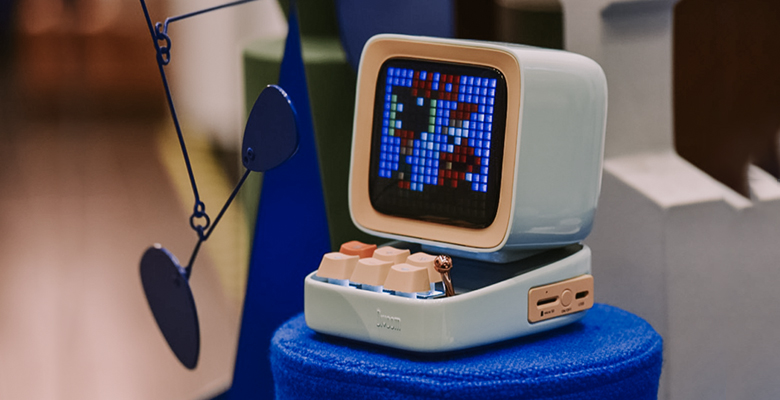 It is rechargeable and can be used for 8 hours. However, as the charging time is 4 hours, it is better to use it while supplying power through USB Type C. It measures 90×114×121mm and weighs 505g. Colors are available in black, blue, green, pink, or white and cost $79. Related information can be found here .