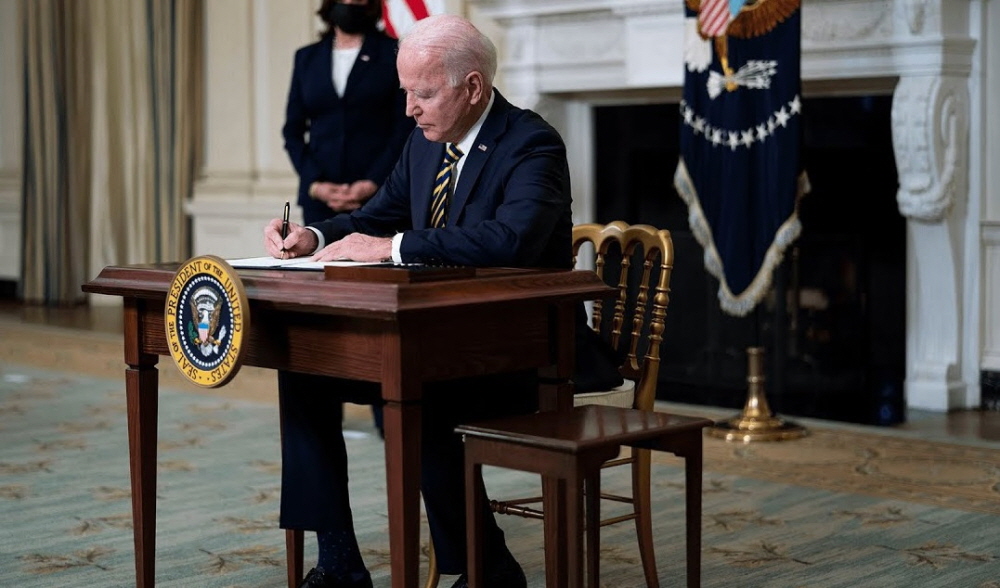 U.S. President Biden signed a presidential decree calling for a review of supply chains in four major product sectors.
The main products are four types: computer chips for consumer products, large-capacity batteries for electric vehicles, pharmaceuticals and active ingredients, and rare metals for use in electronic products. The presidential decree demanded that the review process begin immediately, and for 100 days to determine whether these matters are too dependent on foreign, especially Chinese suppliers.
The review work goes beyond simple investigation and reporting, and is used to close the gap and build a diverse and resilient supply chain. The reason for the issue of the presidential decree was that as a result of the widespread shortage of personal protective equipment such as masks in the early days of the epidemic, supplies needed for medical workers corresponding to countermeasures at the forefront did not return and were forced to temporarily rely on masks. In addition, the shortage of semiconductors, which is one of the causes of infectious diseases, is one of the reasons for the supply chain review.
The order also calls for a one-year review of supply chains spanning six sectors: defense and public health, communications technology, energy, transportation, and food production. President Biden said the solution to the supply chain problem is to increase domestic production for certain industries and establish a system of cooperation with allies to prevent future shortages.
Of course, this presidential decree does not immediately lead to a solution to the shortage of semiconductors. However, it is important to remove the weak spots in order not to do the same thing over and over again in the future. President Biden said that everyone knows that certain problems are not resolved quickly, and that they are trying to increase production by contacting semiconductor companies from allies that can become supply chains in order to resolve the bottleneck.
The White House says the presidential decree is aimed at determining whether the separation of China is not the goal, and whether it is dependent on certain suppliers. However, President Biden said there were serious problems with the Trump regime's policy toward China, and even in a telephone meeting with President Xi Jinping, he said that there is a fundamental concern about China's compulsory unfair economic practices. It is believed that the presidential decree could limit its dependence on supply from China, but it is not known whether it will completely block it. It may seem difficult for companies to get out of the box if they rely on China for everything from material acquisition to processed products to assembly.
The United States may also need measures to provide incentives for government and parliamentary cooperation, worker training programs, and turn suppliers into allies with the United States. Related information can be found here.