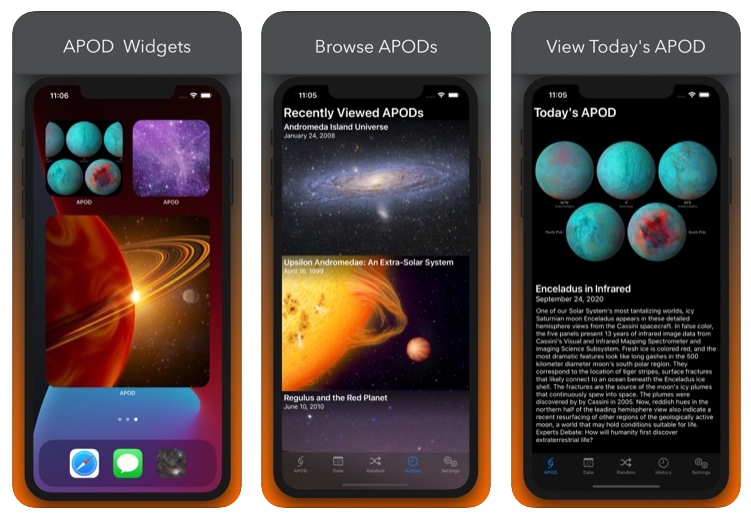 Widgets have been increasing since Apple released iOS 14. One of these is a simple widget that displays NASA astrophotography by app developer Mark Hambly.
APOD Astronomy Pics and Widget can be used on an iPhone or iPad that supports iOS 14. Users can place widgets in 3 sizes of 2×2.4×4.2×4. What you can do with this app is simple. Automatically displaying the Astronomy Picture of the Day every day.
Tap the widget and the description of the screw will pop up. If you don't want to wait for a new image to be updated, there's also a version that displays a random astronomical picture each time you unlock it. Related information can be found here.