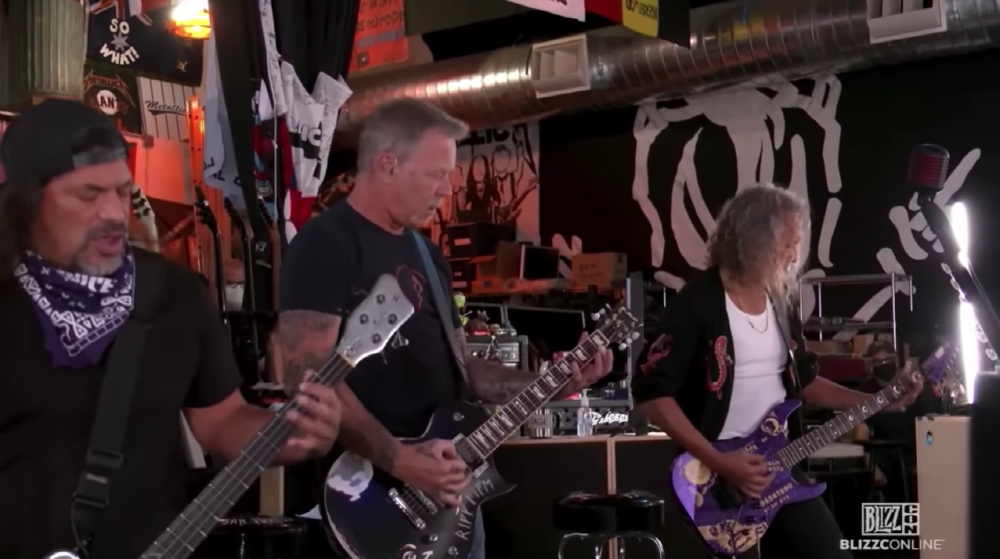 On February 20 (local time), game company Blizzard Entertainment held an annual event, BlizzCon, an online version of BlizzConline. Metallica, a world famous heavy metal band, was in charge of the opening ceremony of this event, which was delivered simultaneously through YouTube and Twitch. However, even though Twitch is an official program, it is becoming a hot topic because it handled copyright measures.
In Twitch, Metallica started playing, and the performance continued for 10 seconds, but there was no sound in the middle and instead, music with a simple and lovely atmosphere completely different from metallic music began to flow. The members playing the guitar while riding the rhythm and the cheerful sound did not match at all, creating a surreal atmosphere.
This seems to be due to Twitch's avoidance of filing lawsuits under the DMCA of the Digital Millennium Copyright Act. Metallica has voiced a protest against the music file sharing software Napster for infringing copyright, and is known as one of the leading players in the implementation of DMCA in the United States. Related information can be found here.