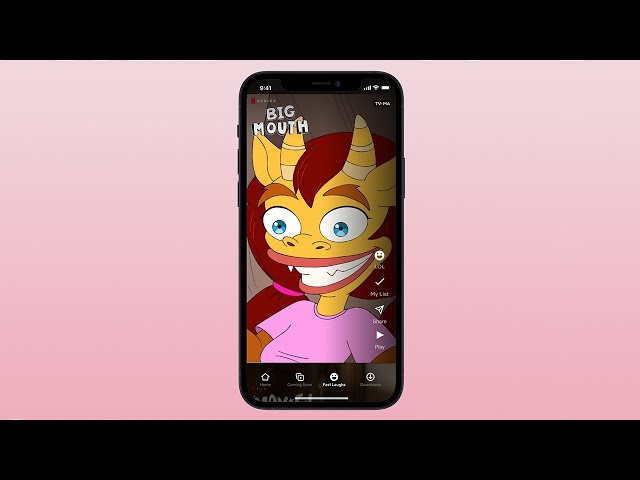 In addition to recommendations based on user viewing records, Netflix also has recommendations by category, such as animations, hits, and award-winning works. However, it is said that Fast Laughs is being added as a new tab for mobile devices.
This function allows you to feel free to check clips of funny scenes in various works regardless of genre, such as movies, TV series, and sitcoms. To use this feature, simply click on the Fast Rape tab at the bottom of the screen. Playback starts immediately, and when playback ends, the next clip comes out. Users can add their favorite works to their list and play them later or play the main story right away.
The maximum number of clips displayed in this tab is 100 per day, and the length per clip is a minimum of 15 seconds and a maximum of 45 seconds. In addition, it is possible to share the clip checked in the tab on social media such as WhatsApp, Instagram, Snapchat, and Twitter, and to rate the clip by pressing the LOL button. This tab is available to British-American iPhone users in the United States, Canada, United Kingdom, and Australia, and Android users will be tested within this year. Related information can be found here.