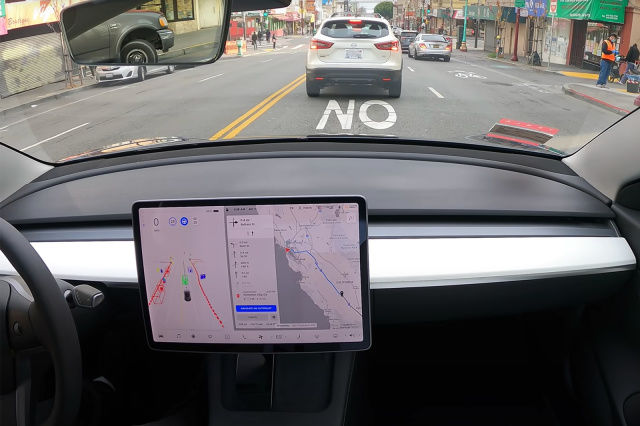 Tesla CEO Elon Musk announced that it will double the size of the full self driving (FSD) beta program installed on Tesla cars. It means that it will double the number of participants in the beta test program, not the software capacity. He also appealed to Tesla car owners to let them know if they wanted to download the beta version to their Tesla car, saying that it would be 10 times in v8.3.
Tesla released the beta version of FSD in October 2020, and selected only a small part of the number of applicants as beta testers to provide the software. As a result, the frequency of FSD beta updates has increased, and in December, most driving from San Francisco to LA will be possible without driver intervention. Of course, some scenes in the middle were at stake, and Elon Musk also tweeted that attention was still needed, but the precision is increasing.
Elon Musk said on February 24 that the camera installed by the electric vehicle upgraded the neural network that processes the surrounding image and further strengthened its function. Then, we are expanding the test data that AI can learn by doubling the number of beta testers. When he won the German Accelspringer Award last year, he said he plans to offer fully autonomous driving to Tesla customers next year (2021), and that he believes that at least some countries and regions would allow it to be fully autonomous by law.
Tesla's FSD beta test program is expanding, but it's not clear who will be the testers. As Elon Musk puts it, if the number of testers really increases by 10 times in the next or later version, then most of the candidates may be able to participate. He recently tweeted that it will definitely start offering as an FSD subscription within the second quarter of 2021.