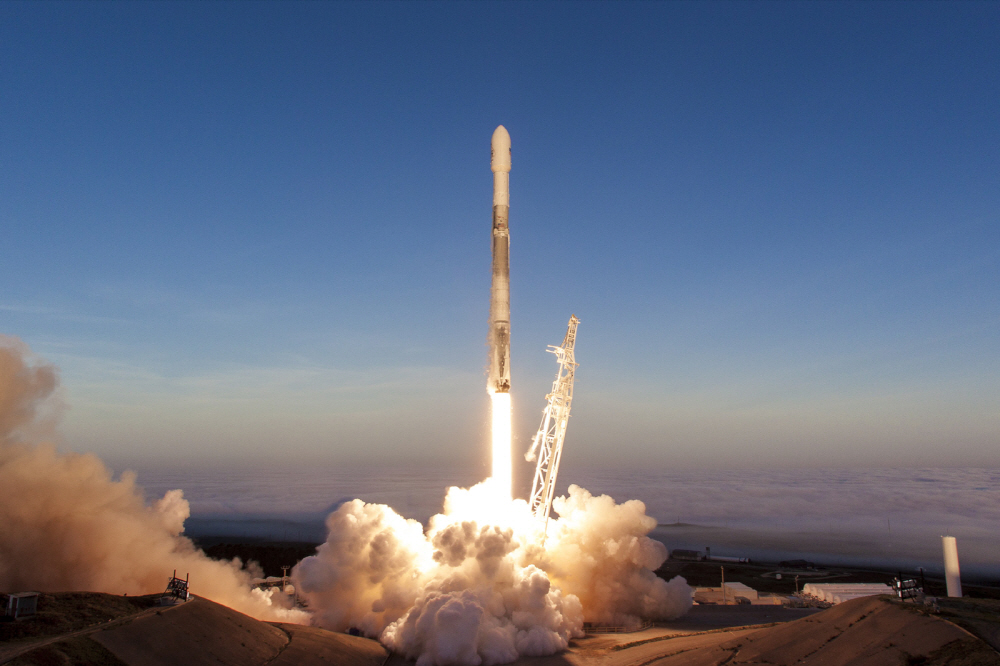 SpaceX, a private space development company founded by Elon Musk, is well known for its reusable rocket Falcon 9 and manned spacecraft Crew Dragon. However, the SpaceX project not only develops rockets and spacecrafts, but also provides Starlink, which establishes an Internet connection environment using satellites deployed in the Earth's orbit. Starlink, a satellite Internet service like this, is said to be available in trucks, boats, and airplanes.
Starlink is a service that provides a high-speed Internet access environment even to users living in remote areas where a dedicated satellite and user terminals communicate, and broadband Internet services are not usually provided. It has already started public beta testing for about 100,000 won per month.
On March 5 (local time), in a data filed with the FCC of the Federal Communications Commission, which oversees the regulation of broadcasting and communications business in the United States, SpaceX approved the satellite Internet service StarLink to be used in cars, trucks, ships, and aircraft. It turned out to be asking the regulatory authorities. Reports on this approval are analyzing that it will be SpaceX's biggest step to connect Starlink to Tesla electric vehicles.
According to data submitted to the FCC, SpaceX requires a comprehensive license for user terminals for communication in cars, trucks, marine vessels and aircraft. The document explains that if the license required by the FCC is approved, the user does not need to disconnect the Internet connection, such as driving a truck domestically or traveling on a domestic or international flight when moving a freighter from Europe to a US port.
However, it is likely that it will be a little later to allow regular cars to connect with Starlink. Regarding the data submitted to the FCC, Elon Musk said that Tesla cars couldn't be connected to Starlink because the user terminal was too huge. In addition, he explained in the financial statements held in January 2020 that the connection between Starlink and Tesla cars could happen over the next few years, so there is a possibility of realization in the near future, even if not realized with this approval.
According to the data submitted to the FCC, the dedicated terminal to connect to Starlink is basically the same as the consumer user terminal. However, an additional mount for mounting on a vehicle or a ship is arranged. The consumer user terminal is installed by the consumer, but the mobile terminal is installed on the top of ships and trucks, and is installed by a qualified installer. Related information can be found here.