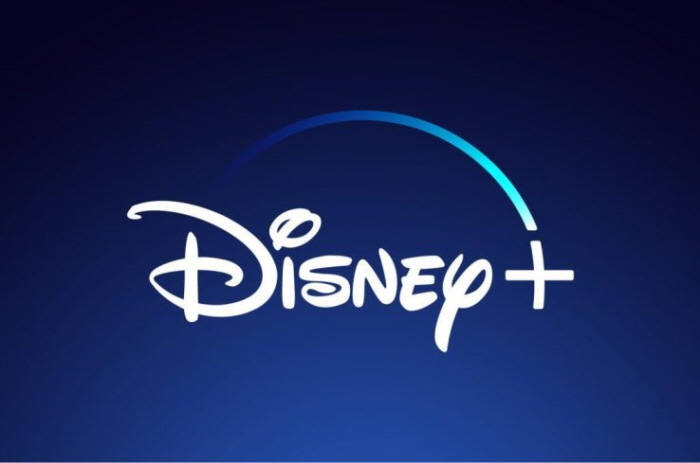 Disney +, a video streaming service that handles popular works such as Disney, Pixar, Marvel, and Star Wars, has exceeded 100 million members.
Disney+, which started its service on November 12, 2019, has surpassed 10 million paid members on the first day of its service. Disney+, which has smoothly increased its members due to the increase in demand due to the Corona 19 epidemic, has also been found to have reached 94.9 million paid members on January 2, 2021 from the settlement of the first quarter of 2021 announced by Disney. Then, at the annual shareholders' meeting held on March 9, 2021, CEO Bob Chapek revealed that the number of Disney+ paid members continued to increase and eventually exceeded 100 million. This is the result of a year and a half after the start of the service.
CEO Bob Chapek said that the success of Disney+ was able to significantly increase investment in the development of ambitious and high-quality content. It has revealed that it contains works of National Geographic. He added that the direct sales business is a top priority, and that Disney's strong content-pipeline will continue to support Disney's overall growth. It means that Disney+ is contributing greatly to the overall success of Disney and will continue to focus on expanding content in the future.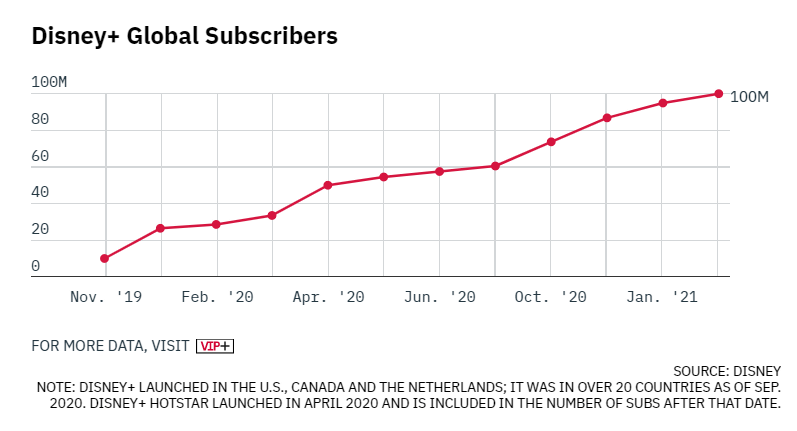 Netflix Lead Hastings CEO, who leads video streaming services, said it was impossible for Disney+ to reach 60 million paid members within one year of service launch. In reality, however, the number of paid members exceeded 60 million in just 7 months. Disney himself had initially set a goal of collecting 60 to 90 million paid memberships by 2024, but it can be said that it has far exceeded this goal.
The rapid growth of Disney+ is also contributing to raising Disney's stock price to an all-time high. Disney's stock price on March 8th (local time) was $201.91, which is a surprising change considering the March 2020 stock price of $79.
In December 2020, Disney's Chief Financial Officer Christine McCarthy said that 30% of Disney+ paid members came through Disney + Hotstar, which has a lower average price per customer. In addition, CEO Bob Chapek announced that ESPN+, a professional sports live streaming channel, will be integrated into Hulu. This means that by late 2021, Hulu paid members will be able to purchase paid sports delivery through ESPN+. Related information can be found here.