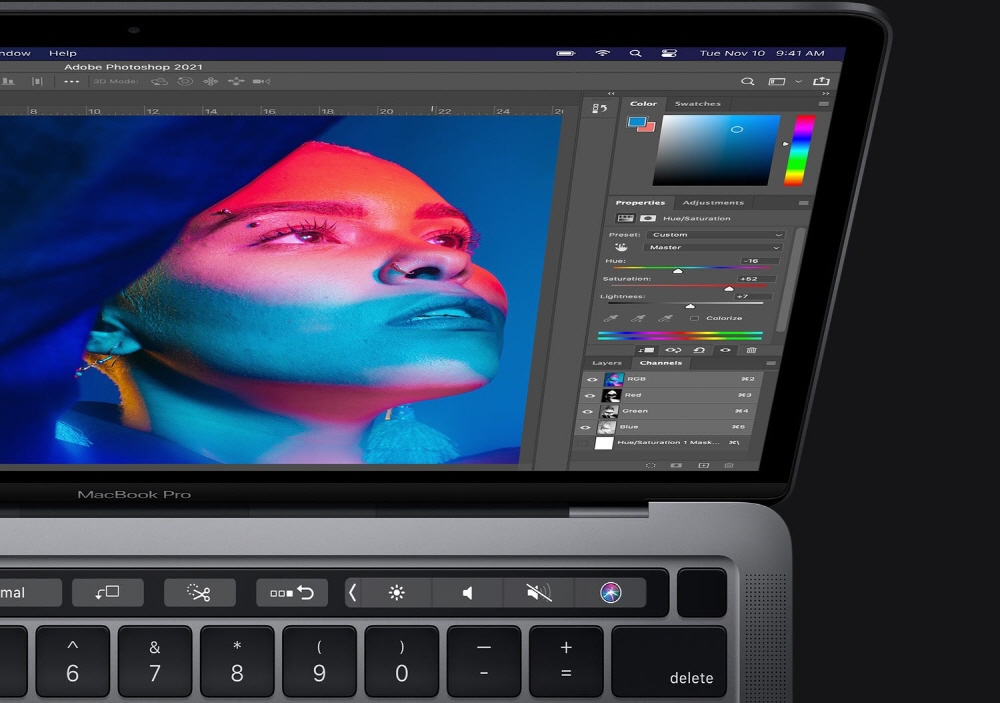 Adobe has released a Mac-native version of its image correction software based on the Photoshop M1 chip. It is explained that the performance is significantly improved compared to the case of using the Rosetta 2 for the existing Intel chip.
Specifically, how fast will it be? In addition to its internal testing, Adobe says it's 1.5x the average speed of previous generation systems. With this difference, it seems that you will be able to feel a considerable speed as well. The internal test compares a wide range of actions, including computationally intensive tasks such as filling or selecting subjects, depending on the execution of the file opening and saving filter. It is explained that it has achieved considerable speed in several other tasks.
It should be noted that not all functions completely complete the M1 response. Some of the latest features, such as invitation to cloud document editing and pre-sync across multiple devices, are still not yet ported for the M1 chip. Adobe says that if these features are important to your workflow, you can revert to the version that uses Rosetta 2.
Adobe is also updating Photoshop for iPad at the same time as the Mac version. There are two new features: a cloud document version record function that restores the previous version of the file that was automatically saved in the last 60 days as a reference, and an offline editing function that downloads and uses a cloud document to a local drive. Also, when it comes to offline editing, if you don't want to strain your storage, you can only set it up online.
In addition, Adobe CameraRaw (CameraRaw) plug-in is releasing a super-resolution technology that converts 10MP images to 40MP images with a single click. This feature is coming soon to Lightroom and Lightroom Classic. This feature is showing remarkable progress thanks to recent AI technology, and it provides Photoshop with neural network filters that easily refresh slightly cloudy skies or convert photos into famous painter styles. Related information can be found here.