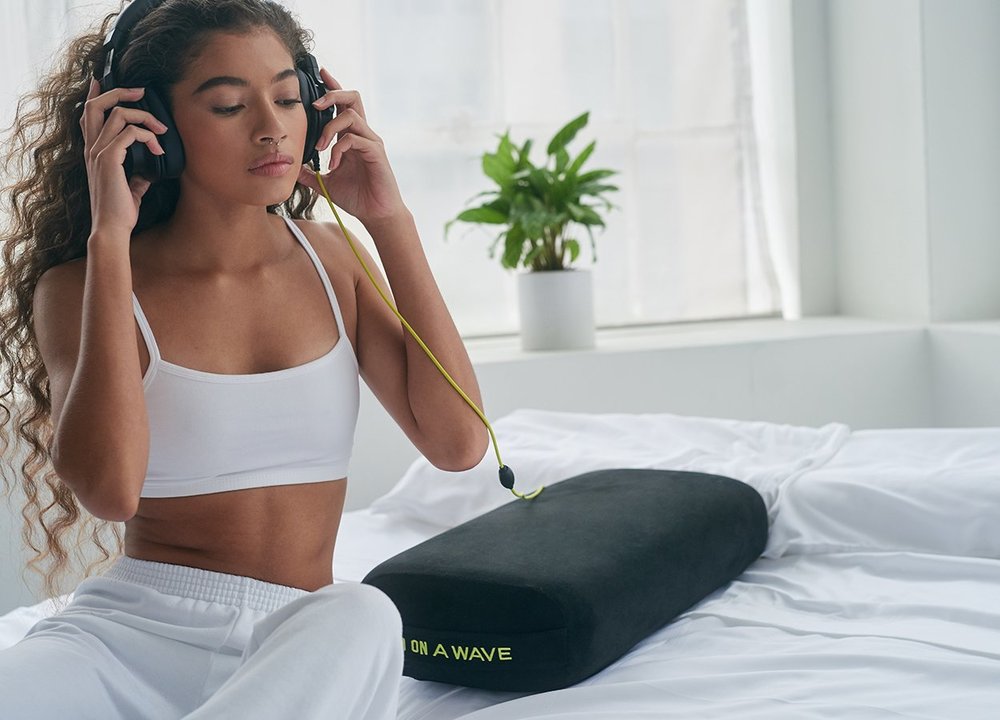 Wave is a relaxation device that allows you to feel the vibrations from the pillow while listening to the music through your ears by blowing the music played on the smartphone onto the headphones and pillow. To allow you to relax while focusing on music and vibrations.
The pillow is made of high-quality low-elasticity material and is covered with micro suede with a soft touch, so it is soft and can be adjusted to the level of vibration. A number of sound sources that help meditation or relaxation are recorded and supported through a dedicated app. You can send it to the wave via Bluetooth, and put the pillow on your back or roll over the rest.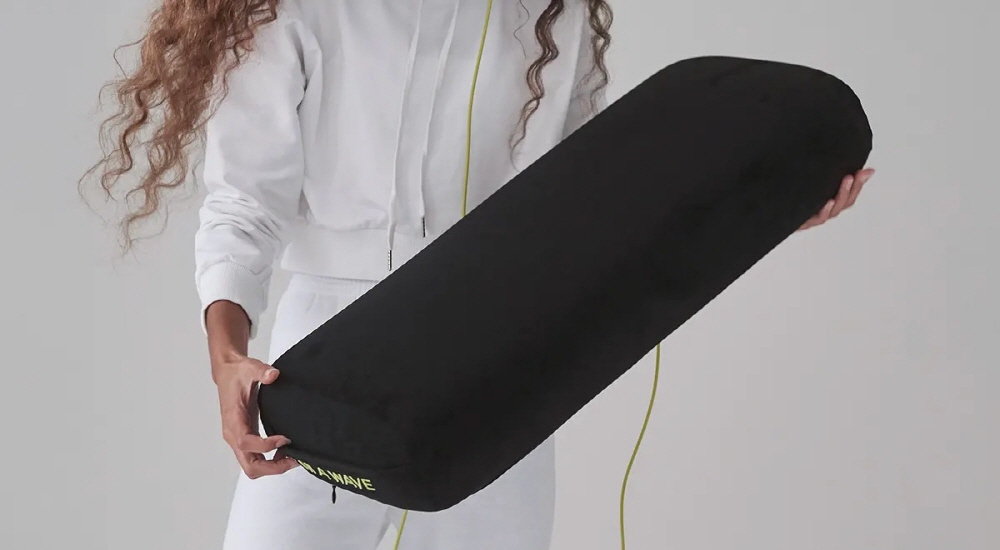 The sound source also has a voice guidance function that urges meditation, stores favorites, records the frequency of daily use, and supports the function of sharing favorite lyrics through social media. The average time per song is 12 minutes. It costs $199 for a pillow, premium headphone and charger set. Related information can be found here.