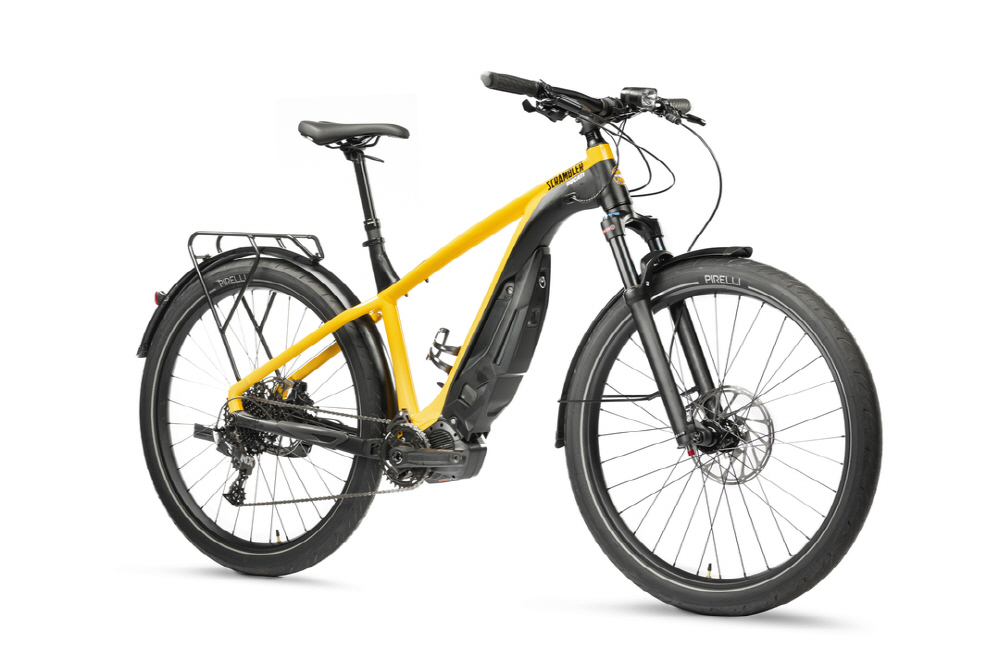 The e-scrambler (E-SCRAMBLER) is an electric bicycle introduced by Ducati. Traditionally, Ducati has a strong image of red, but this product is yellow. The official site introduces this product as a trekking electric bike that has been transferred from a motorcycle.
Although it looks like a cross bike, it is designed to have a low center of gravity in the center of the body not only in yellow but also in a frame structure, so you can experience steering wheel control like a gasoline vehicle scrambler. The motor is Shimano 250W E8000, the rechargeable battery is 504Wh, and the gear is Sram NX 11-speed, and the tire is equipped with a Cycl-e GT. In addition, the front fork with added suspension and the 203mm disc brake are equipped with Sram Guide T hydraulic 4pod caliper.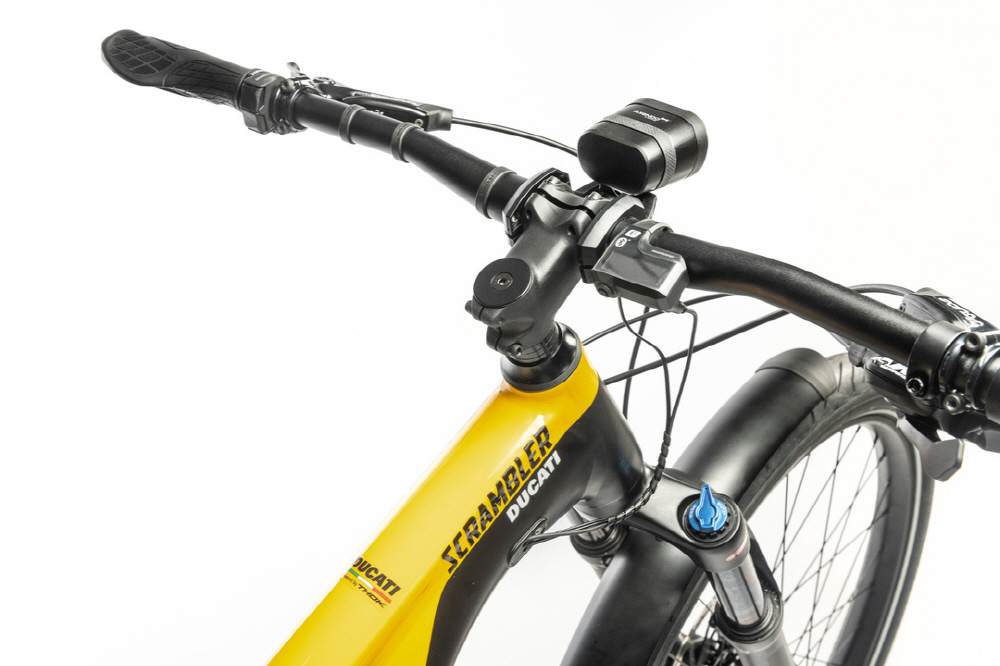 This product was jointly developed with Italian manufacturer Thok Ebikes. An electric bike made by a motorcycle manufacturer was E-Bicycle, previously introduced by Harley-Davidson. This product was also a cross bike, but Ducati also makes MTB electric bikes. The price is 3,699 euros. Related information can be found here.