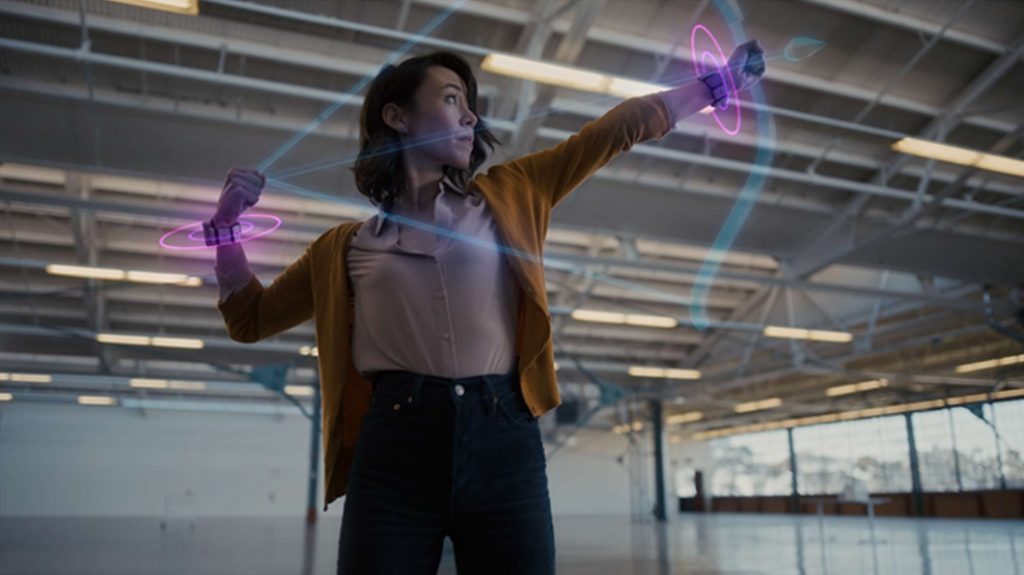 Facebook has unveiled a video of a prototype wristwatch device that can read human thoughts under development. This device reads neural signals transmitted from the brain, recognizes how the user's hand is moving, and enables computer control by hand gestures, and realizes an invisible keyboard.
Until now, it has been reported that Facebook is jointly developing smart glass with Ray, but one of the big problems in smart glass is how to manipulate the screen displayed in augmented reality. So how do you do the input device?
In this regard, in the case of Google Glass, a structure was taken to perform work with voice and frame taps. On the other hand, Facebook is trying to acquire a startup that develops a wristband that reads the brain and uses a wristwatch-type device to read human hand movements to replace a mouse or keyboard.
If you move your finger while attaching a watch-type device, the three-dimensional will be aligned, and if you move the three-dimensional to the back of your hand, the three-dimensional naturally disappears. When you think you want to move your finger, nerve signals are sent through the spinal cord through the motor nerves to the muscles. Because the signal needs to pass through the wrist to send a signal to the fingertips, a wristwatch-type device reads the facial muscle potential EMG signal to recognize how a person will operate the finger. By giving meaning to this movement, you can control the computer without a mouse or keyboard. For this reason, it is possible to operate the remote control without the remote control by simply moving the thumb from the hand.
Unlocking the computer is also possible with just a gesture. Existing computer experiences, including smartphones, required the existence of a device with a screen and an input device, but when Facebook technology becomes reality, it is possible to operate a smartphone without a smartphone body.
When various things can be controlled with a watch-type device, it becomes possible to operate by simply pressing a button to boil the water that appeared in front of you while cooking. Physical devices are subject to spatial limitations, but using Facebook technology can eliminate those limitations. Light intensity and color adjustments that have been adjusted with a smartphone app so far can be solved with just the palm of the hand.
Of course, Facebook says that such technology development is in its infancy, and it is difficult to predict when it will become general sales. Related information can be found here.