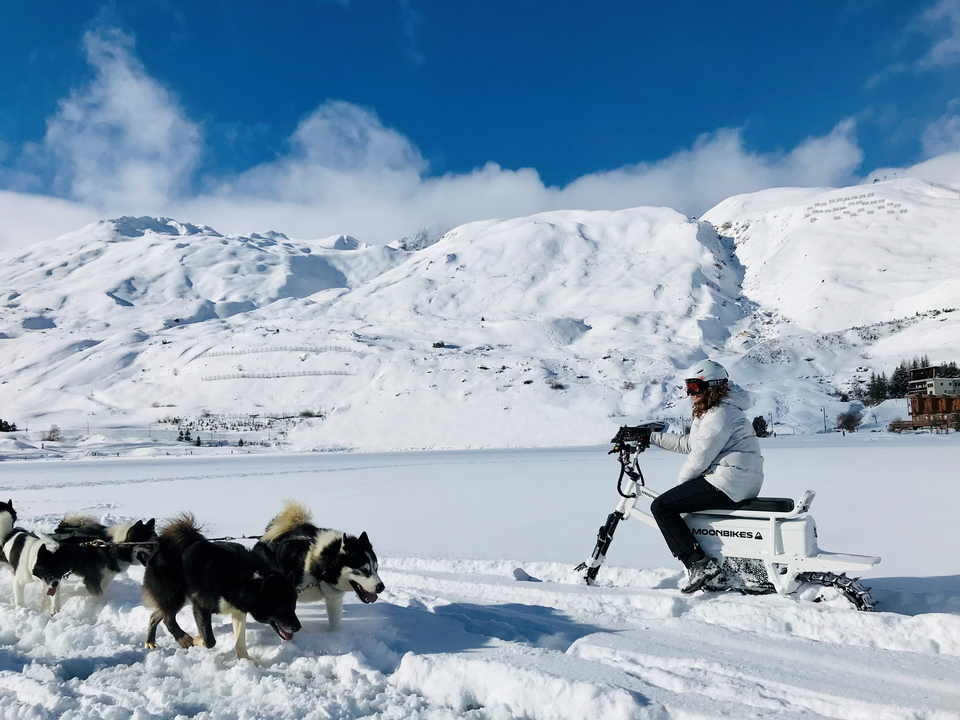 Moon Bike is an electric snowmobile introduced by a French company. Existing snowmobile engines are large and the body is heavy and difficult to handle. The sound was noisy and the exhaust gas that gave off soot was also a problem. The developer is said to have created a moon bike while envisioning an eco-friendly snowmobile that will solve this problem.
The motor is 3kW, which is much larger than an electric bicycle, the top speed is 45km/h, and the battery is equipped with two double batteries instead of one, so it can be replaced while on the go. It can travel 18-35km with one battery. Of course, since it is a dual battery, the distance is doubled, and the battery can be removed, so you can think of a way to store spares. Charging can be easily handled with a 220V general home concept.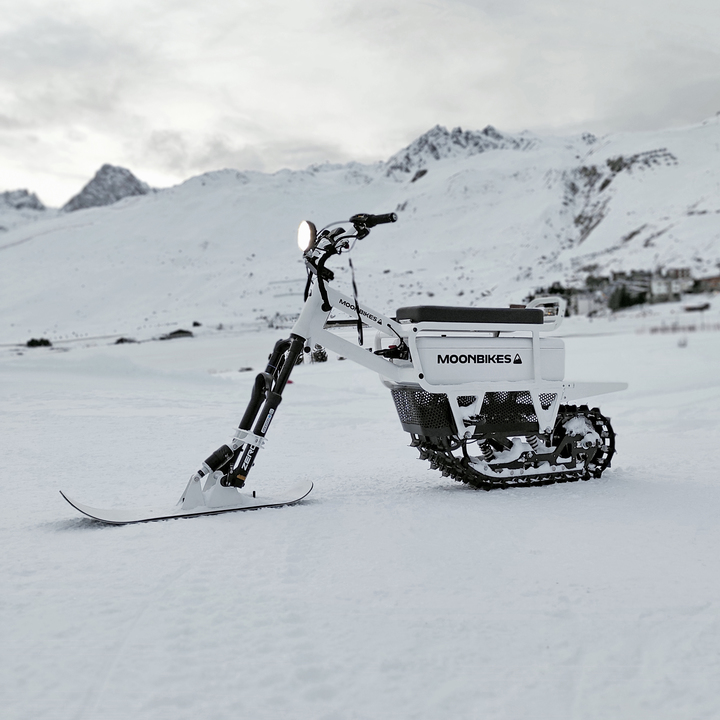 Currently, in France, the use of snowmobiles is basically forbidden except for eco-friendly purposes. It is limited to specific purposes, police, public services such as operation or management of ski resorts, emergency recovery or research, and movement within the house. Moonbike aims to pioneer this into the field of light snowmobile games, games, and amusements as an entertainment level. It is said that pilots will be introduced at four ski resorts in France in the winter of 2022. Related information can be found here.