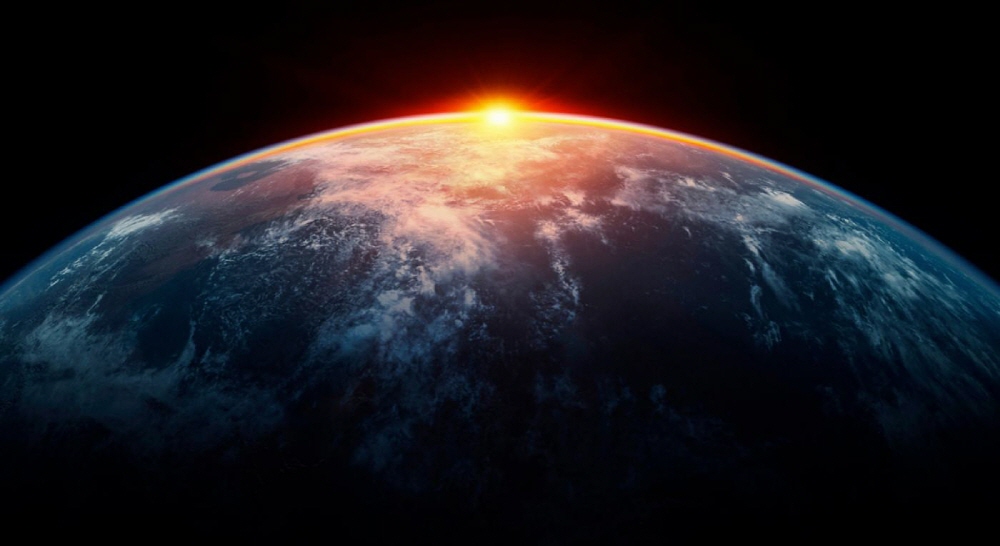 The world's environmental protection group World Wildlife Fund collects the beautiful nature of the Earth through a video collection of air pollution and water quality, soil pollution or deforestation and desertification, global warming, climate change, sea level rise and glaciers melting, extinction, etc. Talking about the problems humanity has on nature.
The video begins with the question of what can be done to create a future where both humanity and nature can prosper. Twenty thousand years ago, humans had a population of less than one million and lived a hunter-gathering life. Humans lived on natural resources without farming. Nature held humanity's right to live.
Humanity has learned how to tame nature through repeated challenges. As a result of developing various technologies to solve problems in nature, the population explodes. In this process, the era of mankind has arrived.
Until before, if nature had the right to survive, then from this time on, mankind will have the right to live. There was also a problem. The lack of balance of nature means that the age of mankind will not last long unless this balance is restored. In short, it can be said that nature is shrinking. Humans have cut down 3 trillion trees and are fishing in every sea on the planet.
Over the past 50 years, the number of wild animals has declined by 60%. The number of birds, such as mammals and chickens, such as cattle and pigs, is increasing continuously. With little nature left and loss of biodiversity, the world as we know it is collapsing. The earth itself needs nature.
As nature becomes scarce, resources obtained from nature are decreasing, and the climate and seasons maintained by nature are also being disturbed. An essential condition for biodiversity and change is stability. Stability is also what humanity needs.
Can humanity reverse this situation? The key to change the situation is happening now. This is a phenomenon that has never occurred in human history. It is a low birth rate. Since 2000, the population of children under the age of 16 has hardly changed. The world's population is still growing, but this is because humanity can live a long time. The global population growth during the 21st century is likely to come to an end. It is also an opportunity for nature to regain its balance when growth stops and the world's population declines.
It is possible to restore sustainable nature by reducing human influence on nature. The first way is to stop using fossil fuels and switch to renewable energy. Stopping the use of fossil fuels could eliminate global warming, as well as problems such as seawater acidification and air pollution. The second method is food efficiency. Simplifying food production methods and lowering meat consumption makes it possible to reduce the land used by humans for agriculture and livestock. The remaining land can be used for nature.
The third method is marine resource management. Seawater can restore seawater to a clean state by establishing agreements on the use of international water resources. The fourth way is to encourage the reclaiming of nature. It is an effort to leave the sea and the earth intact or to encourage greening activities. Efforts are required to create a future in which nature and mankind thrive. Related information can be found here.