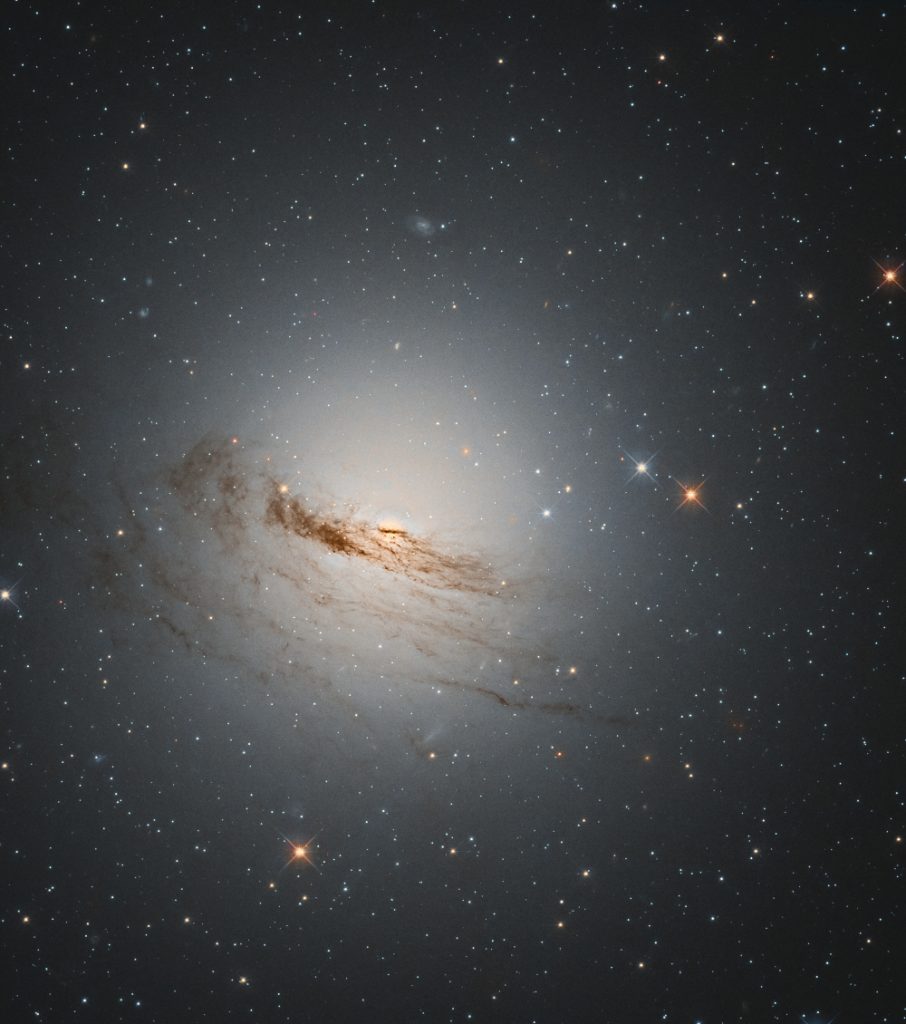 Just as there is death in everything, so in the galaxy there is an end. NASA has announced that the Hubble Space Telescope has captured the slow dying of the galaxy 45.4 million light-years from Earth.
What the Hubble Space Telescope captured was a galaxy called NGC 1947, 45.4 million light-years away from Earth. NGC 1947 was discovered by astronomer James Dunlop in 1826. Unlike other galaxies, NGC 1947 is classified as a lenticular galaxy in that it has a small component such as gaseous dust, so the spiral arm cannot be seen.
A galaxy that has not formed new stars for billions of years is considered dead. NGC 1947, like other galaxies in the past, had spiral arms and created new stars using gas or the like. However, there are not enough materials for the star now, so only the center is light. It will still take a long time until the death of NGC 1947 completely, but in the future it is expected that it will continue to decline without creating new stars. Because of this, NGC 1947 photographs drew attention as photographs of dying galaxies.
On the other hand, our galaxy, to which the solar system belongs, is considered to have died once 7 billion years ago and regenerated 2 billion years later. Currently, the Milky Way has relatively slow star formation, but is thought to be farther away. Related information can be found here.