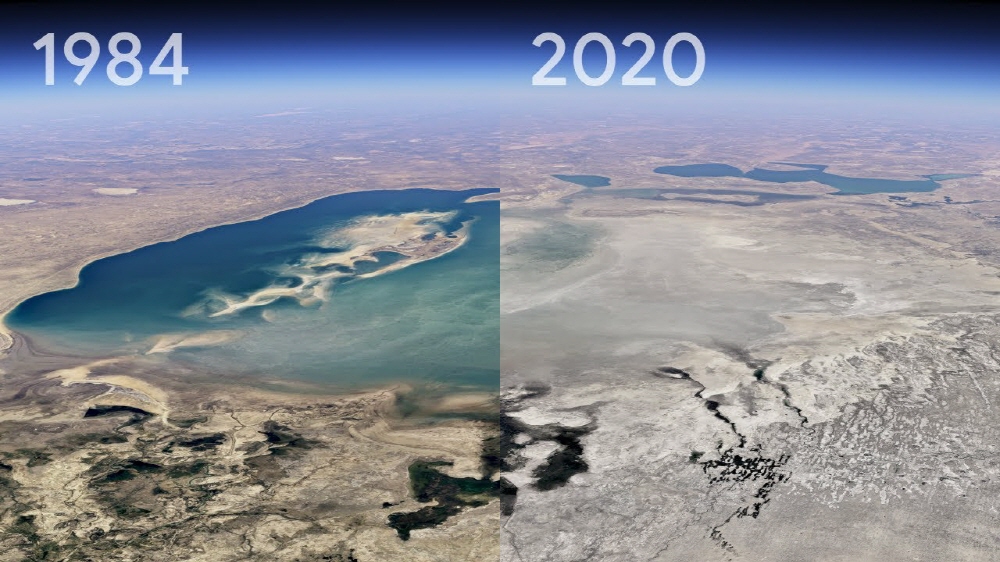 The Google Earth service, a virtual globe system that Google can use for free, has added a time-lapse function that lets you see the effects of global warming at a glance. Google says this is the biggest update in the past few years.
The Time Lapse feature, which Google says is the biggest update since 2017, allows you to view over 24 million satellite images taken over the past 37 years as time-lapse footage. On millions of computers in Google Cloud, you can watch a 4.4 terapixel image mosaic that converts 20PB satellite images over 2 million hours.
To use this feature, click the wheel icon in Google Earth and select Google Earth Time Lapse. Through this, the 1984-2020 satellite image can be viewed as a time-lapse video by expanding the area where climate change is well known. If you choose global warming at one of the recommended locations, you can also see the time-lapse of Columbia, Alaska, USA, which is known to melt at the fastest rate among glaciers in the world.
Google recommends seeing this feature in a time lapse and sharing it with others, he said. Visual evidence is that you can talk to everyone about complex matters by piercing the core of the argument in a way that cannot be expressed in words. He said he hoped that Time Lapse would serve as an opportunity to intensify discussions on the urgent global issue of climate change and change perspectives. Related information can be found here.