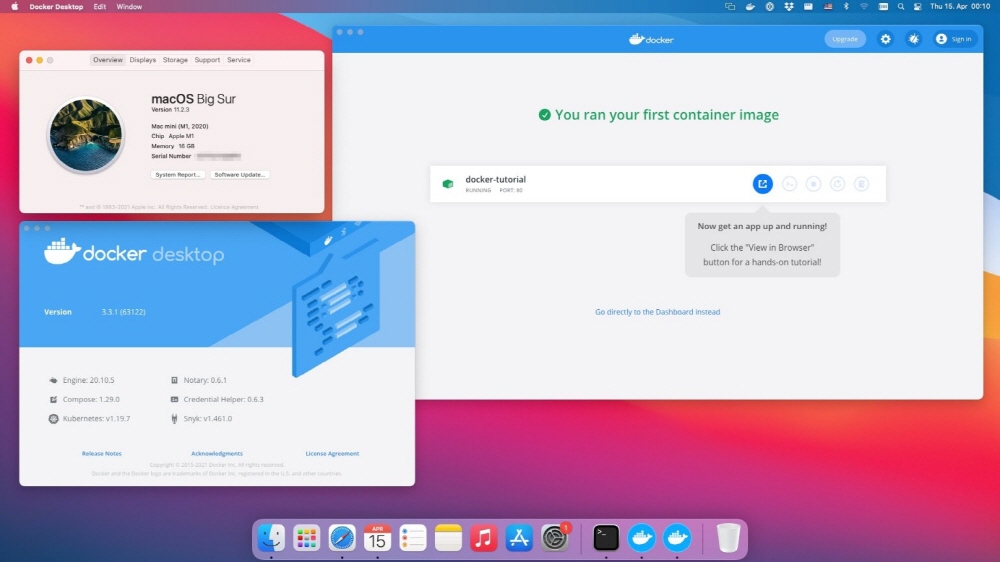 The Mac series with the M1, announced by Apple in November 2020, is highly regarded for its low power and high performance. Among these, Docker, a virtualization tool widely used by developers, announced that it will officially respond to M1 chip-based Macs in Docker Desktop 3.3.1, which was released on April 15, 2021 (local time).
Docker Desktop is a tool that supports the use of Docker on Mac and Windows. 3.3.1 officially supports the M1 Mac. According to the official Docker page, Mac users with the M1 chip can use the Docker desktop to build and run two Docker images on the x86 architecture and the ARM architecture.
However, currently, some of the binaries included in the Docker desktop do not support the basic operation of the M1 chip, so it is necessary to install Rosetta 2, a compatibility function. In addition, this issue will be fixed in a future release.
As a development tool for Macs equipped with M1 chips, Visual Studio Code, a popular code editor, and Homebrew, a package management system, are also officially responding to Macs based on M1 chips. Is losing. In addition, Parallels Desktop, a virtual desktop environment software, also announced its response to the M1 chip-based Mac on April 14th. Related information can be found here.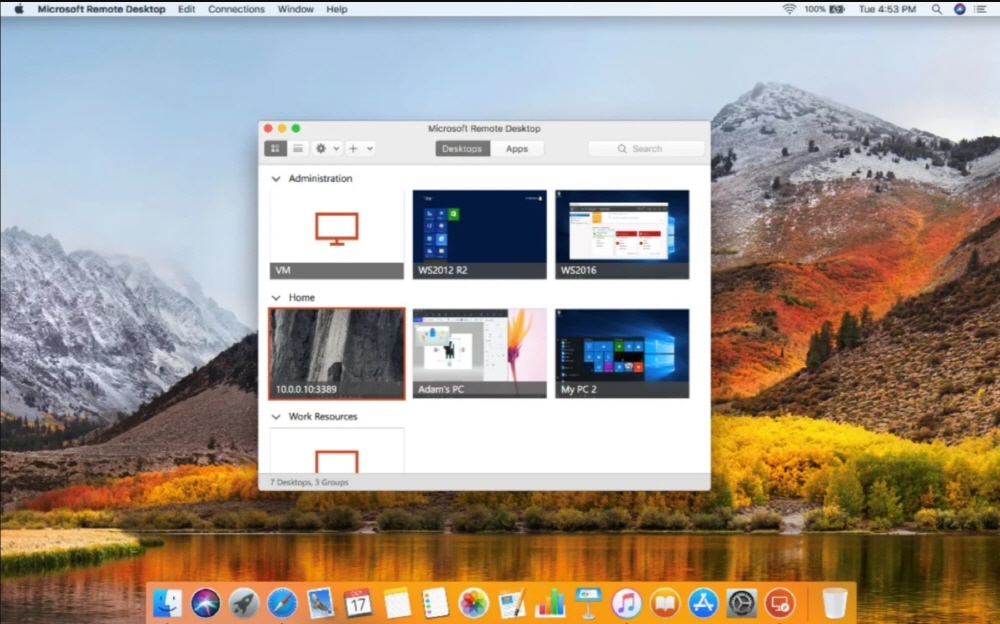 Meanwhile, Microsoft has updated Microsoft Remote Desktop, which is provided on the MacApp Store, and announced that it will support Macs based on the Apple Silicon M1 chip. The environment in which you can use Windows 10 or apps on the M1 Mac has been enhanced.
This app is a tool that can be used by connecting to a PC running Windows 10 Pro or Enterprise on a Mac. Remotely played sounds and videos are also streamed, and you can access local devices such as the clipboard, microphone, and camera, so you can use a Windows PC at work or a Mac at home.
Until now, there was a saying that the previous Intel Mac version was used without problems through Rosetta 2, but it can be said that the performance has improved further through native support. In addition, the latest version reports several bug fixes in addition to adding new features. When using Unicode keyboard mode, client-side IME support was added, Kerberos support was integrated into the CredSSP security protocol sequence, macOS11 compatibility issues were addressed, and updates were made to improve interoperability with Windows Virtual Desktop Services and future features. In addition, fixes to cope with decoding AVC data generated by the server-side hardware encoder, and the problem of not being displayed even though the window of an office app used remotely is displayed on the program switch were also resolved. Related information can be found here.