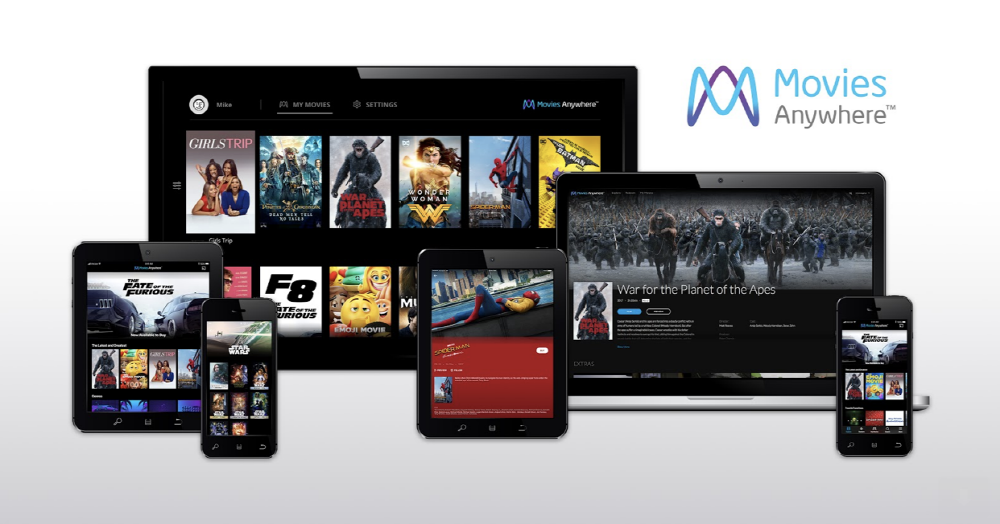 Movies Anywhere is a service that organizes online movies purchased from multiple locations. It was originally a digital locker service launched by Disney in 2014 to provide access to Marvel, Disney, and Star Wars content on iOS. Ultra Violet, which launched an online service under the same name in 2017, and provided a digital locker service earlier, received more attention when it closed in July of last year.
When you create an account for Movie Anywhere, it recommends that you log in to an account such as iTunes, Amazon, Microsoft Store, Google Play Store, YouTube, and Voodoo. Allows you to watch movies purchased from this account together. If you use this service, you can display movies purchased on YouTube on your Apple account. You don't have to log in individual accounts when you log in, and the rest will be done automatically.
Movie Anywhere not only organizes your account, but also has the ability to lend it to your friends. The name of the sharing function is Screen Pass. The Movie Anywhere mobile app lets you share movies by sending messages to your friends. The invited party can rent it for up to 14 days, and 72 hours after playing. Of course, there is a limit, and only 3 per month.
Of course, this service is not all-round. There may be differences in the works displayed on each platform. For example, a work purchased on Apple TV may not be displayed on Google Play. This is because Movie Anywhere signed a contract with a specific distributor. Contracted parties are Disney and Sony Pictures, 20th Century Studios, Universal, and Warner Bros. Related information can be found here.