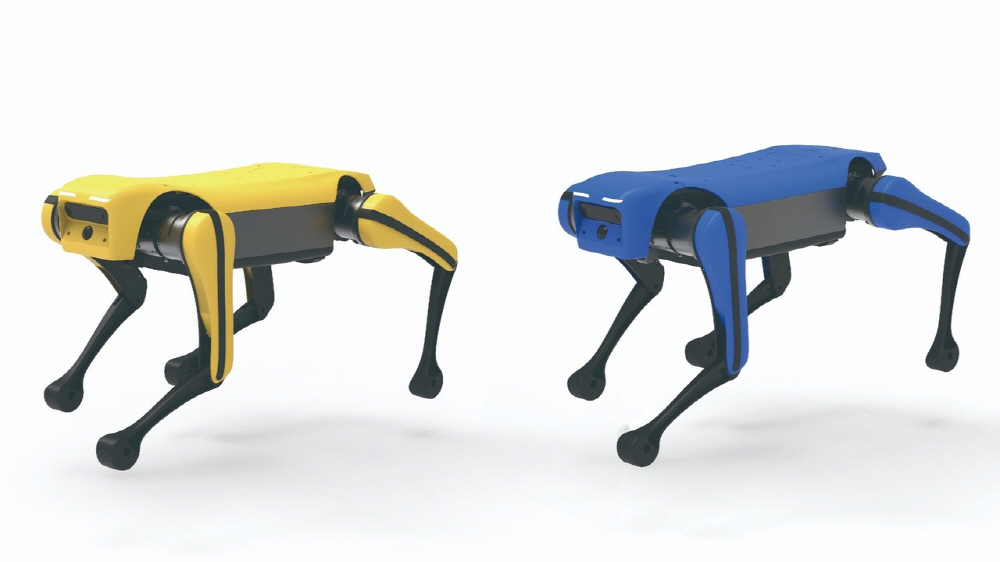 Since Boston Robotics announced Spot, a dog-like robot, the world has been making similar quadruped robots. DeepRobotics, located in Hangzhou, Zhejiang Province, China, is one such company. The company's Jeolyoung Mini Lite is a small dog-sized robot that weighs 9kg and measures only 355mm in height, 560mm in length and 200mm in width.
The robot's gait reminds me of a spot, but it can perform continuous backtumbling, and by twisting the body to dance or adding a rider and a depth-sensing camera, it is possible to autonomously walk around obstacles or stick to the owner.
It also has a function to respond to voice instructions without further proceeding if there are obstacles before and after. The top speed is 3.5mm/sec, and it can run for 1.5 to 3 hours when fully charged. Inside, it has an Intel processor, and the operating system uses ROS (Robot Operating System) running on Ubuntu. It is said that the ones used for programming are C/C++ and Python.
In the case of Spot, it also served to remotely investigate places where humans could not enter, such as the rocket test explosion site. For safety, it is not recommended to have people nearby. Deep Robotics also presents a series of Jeolyoung Pro suitable for hazardous area investigation and rescue, Jeolyoung Pro, an industry standard model, and Jeolyoung Mini used for robotics research and experiments. Jeolyoung Mini Light focuses on STEM education.
The yellow and black lines on this robot are said to be inspired by the symbol of actor Bruce Lee. It originated from the movie death game. Related information can be found here.